Cute Scrapbook Ideas for Your Pictures
Today scrapbooking is a new way of keeping the things you don't want to lose, from exotic recipes to memorable postcards and sweet family photos. As telling stories with pictures has a long history, you can also present a common photo album in the form of a dizzying visual novel. Your best shots don't deserve to be slipped into impersonal compartments. Just imagine how great they would look when you put them into collage pages especially crafted just for them. Check out our creative ideas if you want to showcase your photos in an original way!
Of course, you can arm yourself with scissors and glue, but a digital scrapbook made with a proper application will help you to avoid sticky fingers and pieces of paper scattered around. We've chosen Photo Collage Maker: http://ams-collage.com as our scrapbooking software for its user-friendly interface and plenty of themed templates. Here are a few cute scrapbook ideas you should definitely try for customizing your pictures and transforming boring photo albums.
Fall Scrapbook Idea
Fall inevitably turns into winter and often flies by so fast that it practically becomes a blur. A scrapbook featuring some photos from the season will be a nice way for you and your kids to capture those special fall memories. Instead of picking and pressing wildflowers you'd better take a snapshot with your smartphone or camera, and turn it into a mesmerizing design using a digital scrapbooking kit. Themed cliparts will look as good as beautiful leaves that fell down from trees.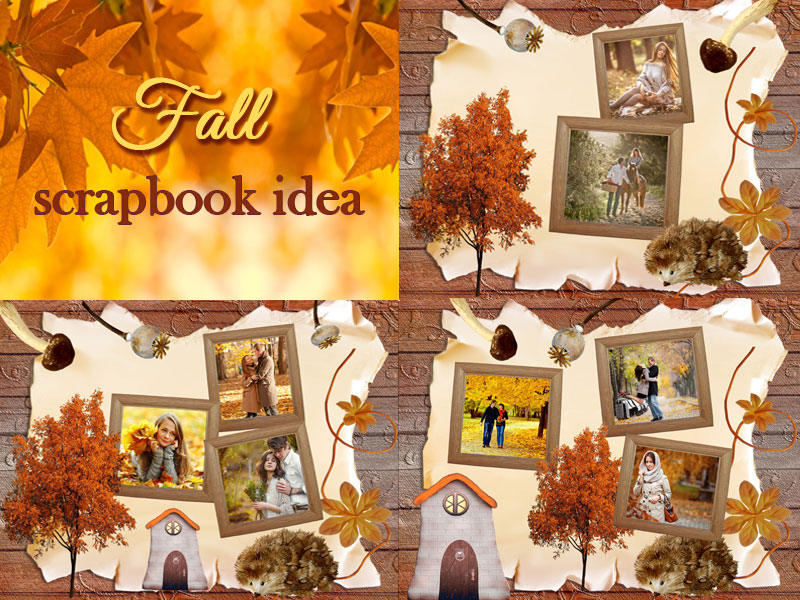 Wedding Scrapbook Idea
The list of cute scrapbook ideas won't be complete without gorgeous wedding photo albums. In contrast to traditional take on wedding photography, scrapbooking makes your snaps feel more vintage and better-organized. If you want to give a fresh look to each page, though, use the same background image and play with different cliparts or filters – the 'wow' effect is guaranteed!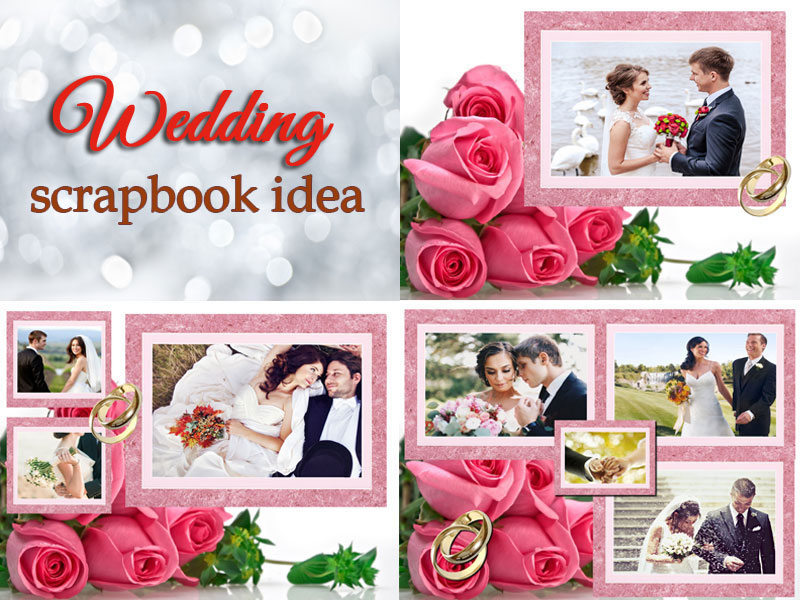 Kids Scrapbook Idea
A kids' book that feels as sweet and precious as your child can meticulously document the life of your little princes or baby boy and bring hours of joy each time you decide to turn its pages. Among other cute scrapbook ideas this one encourages much creativity and involvement. In fact, scrapbooking can be a lot of fun for both parents and their children, and a wonderful way for them to relive and preserve the memories of their special experiences and trips.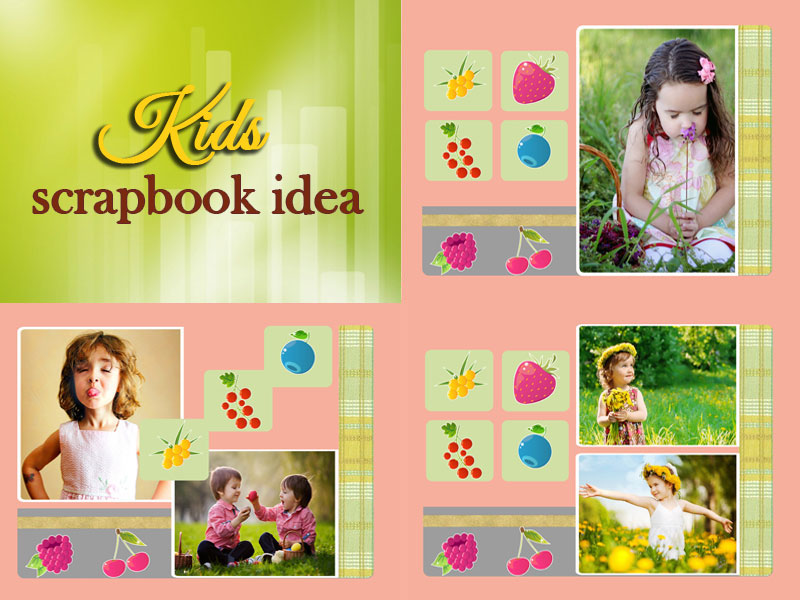 Create small photo albums for your scrapbook, each with a unique story to tell – like the ones here that are devoted to family and season changes. The range of themes you can try is almost endless, with the only limitation being your own imagination. Simply put, if you can't find the perfect scrapbook album, create it with your own hands and proudly present to viewers!