Polaroid Photo Collage Style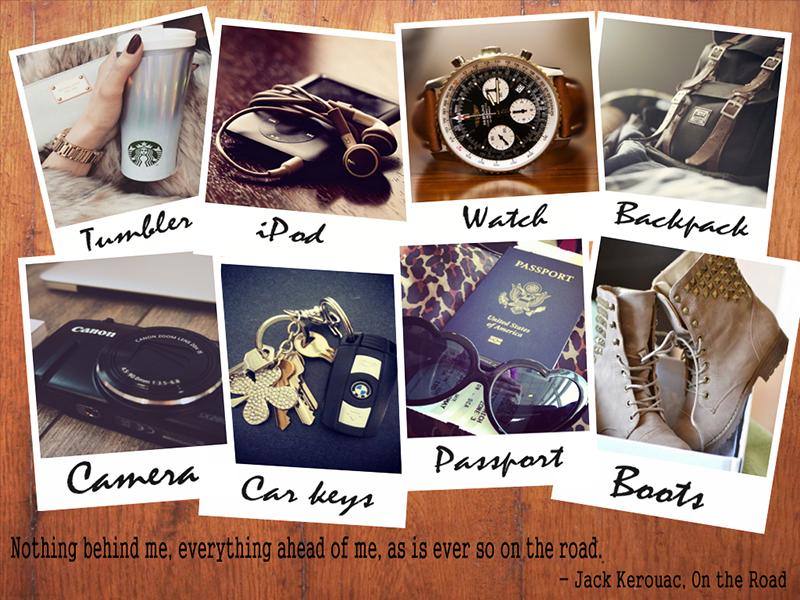 "Our battered suitcases were piled on the sidewalk again; we had longer ways to go. But no matter, the road is life."
― Jack Kerouac, On the Road.
Travel shots are something we treasure and occasionally like to flip through. As an active blogger, I often feel challenged to post the best photos from my journeys in a new and more entertaining way, that's why I'm currently hunting for cool collage ideas. If you're like me and adore all the things reminding about your childhood, then a Polaroid photo collage is perfect for you! I always smile at the memories of this big camera and instant pictures sliding out of its holder. What's more, this photo concept's grown quite popular in Tumblr, Instagram and Pinterest.
So why is a Polaroid photo collage so great? Firstly, you don't need to think about fancy frames or stylish masks, the layout combines all the necessary elements, and you should only add your photos. Secondly, this design can be easily customized without any additional apps. Photo Collage Maker (free download: http://ams-collage.com/download.php) has a wide built-in collection of photo filters, text fonts and other effects that will spice up your collage regardless of its theme.
Here you can see a Polaroid photo collage presenting my travel tokens. As you can see, I arranged the pictures on the canvas as if they're scattered on the desk and added text captions imitating hand- and typewriting. Check out the full how-to tutorial: http://ams-collage.com/how-to-make-a-polaroid-collage.php. The design looks classy and can be applied to virtually any creative idea. If you're trying to recreate some retro effect and give your photos a vintage touch, be sure to make a Polaroid photo collage!