Five Wall Calendar Design Ideas to Help Manage Your Family Quality Time
With modern life so fast-paced and ever-stressful, we simply can't do without calendars to save up our precious time. It doesn't matter whether you use digital organizers or traditional paper planners, their efficiency is of the same importance for managing your family life. If you're not a fan of apps and want a printed calendar to pin it to the wall or the fridge door, you've come to the right place. Here're five wall calendar design ideas for the family which you can try recreating!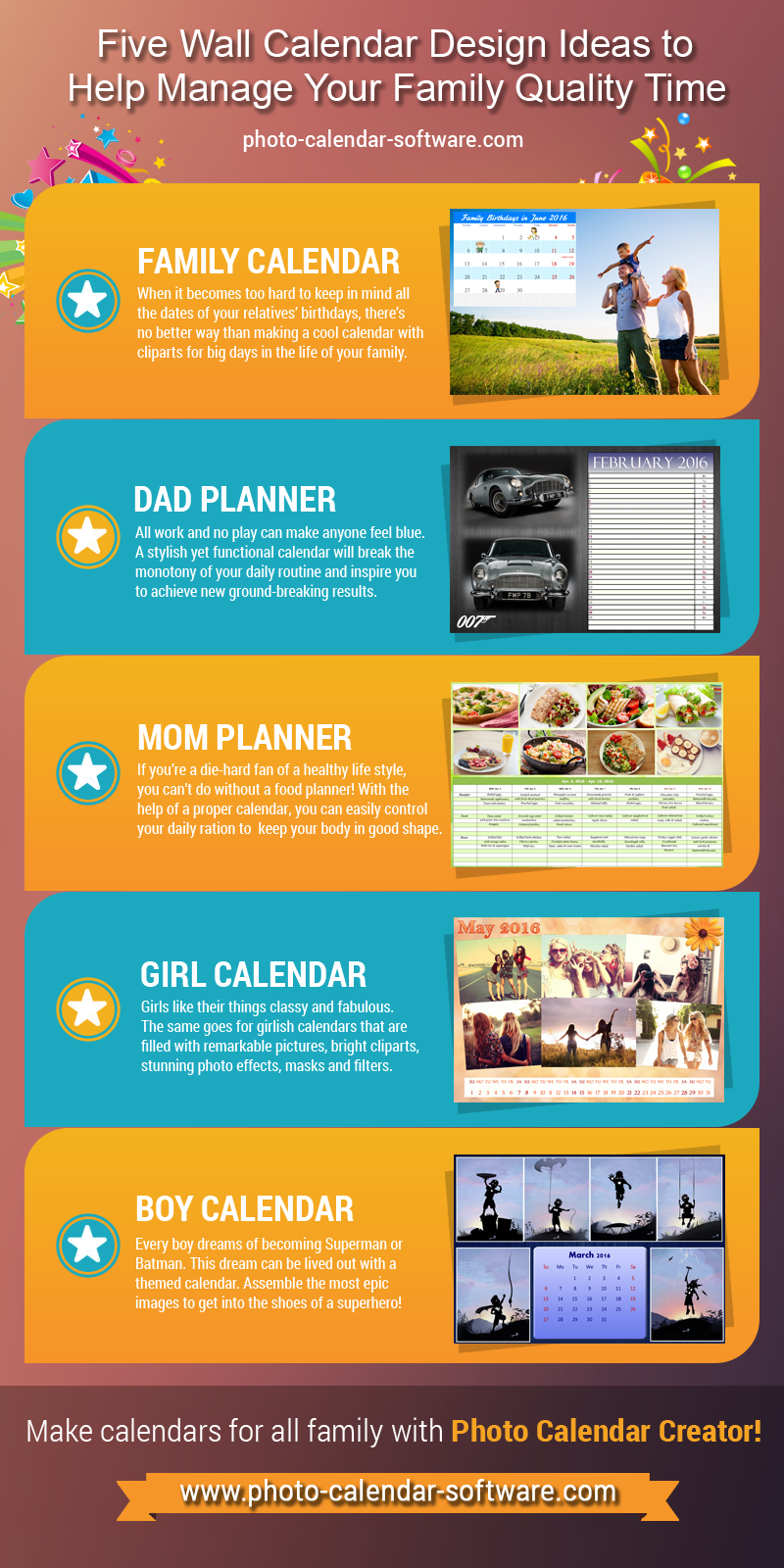 If you wonder how to make such classy things at home, get acquainted with the cool calendar making software: http://photo-calendar-software.com that opens new creative opportunities! Want to take a closer look at these designs? Click "Read More" and check out the collection of family calendars.
Family Calendar
Creating a shared calendar for the whole family can become a real challenge if you decide to shove all the needs and hobbies of its all-round members into a single design. To make it really useful, be sure to find something that is equally important to each family member! There're definitely big events, anniversaries and birthday dates that can bring relatives together and raise their spirits. A good way to keep this information in mind and get prepared for approaching holidays is to make a calendar and mark these dates in the grid with funny cliparts.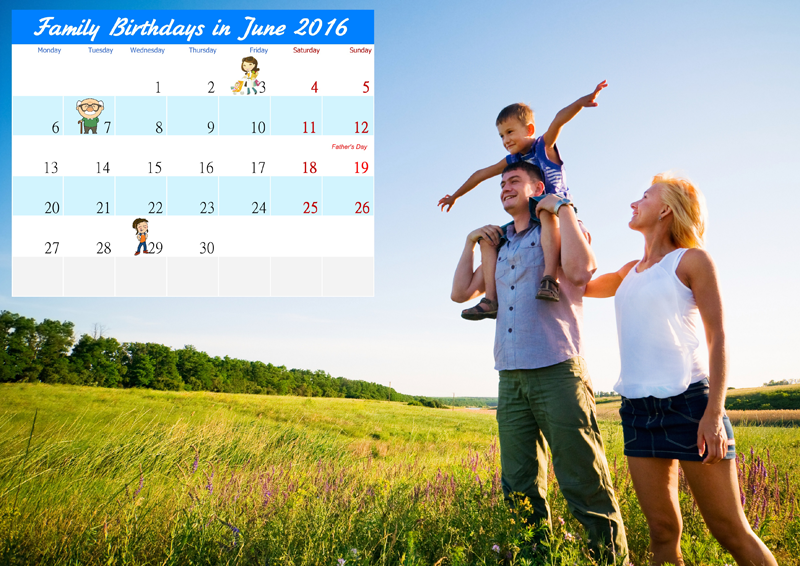 Dad Planner
Being a head of the family isn't easy. When you're torn between work and home, you need a proper planner to handle your tough schedule. This wall calendar design idea revolves around a functional yet stylish calendar that can lift anyone's spirits. As it's created for men, it combines restrained colors and rectangular forms, but doesn't end up too official. The planner is spiced up with themed images and cool masks that perfectly convey the style of the 007 agent.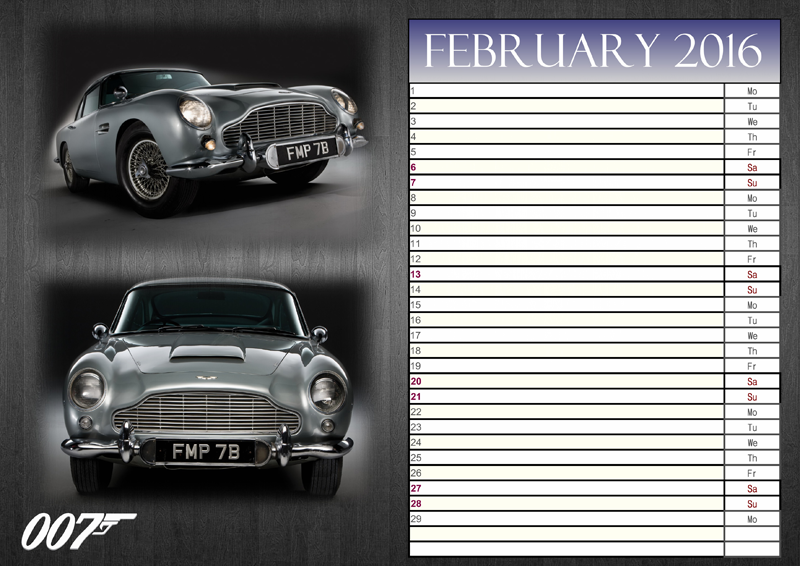 Mom Planner
Today, adopting a healthy lifestyle can help you prevent many illnesses and keep yourself in good shape. If you follow the saying "where there is a sound body there must be a sound mind", a food planner will become a real catch! This weekly calendar will find its place on the door of your fridge to control your daily meals. Fill its lines with the names of various dishes and try plenty of recipes that are approved by nutrition experts.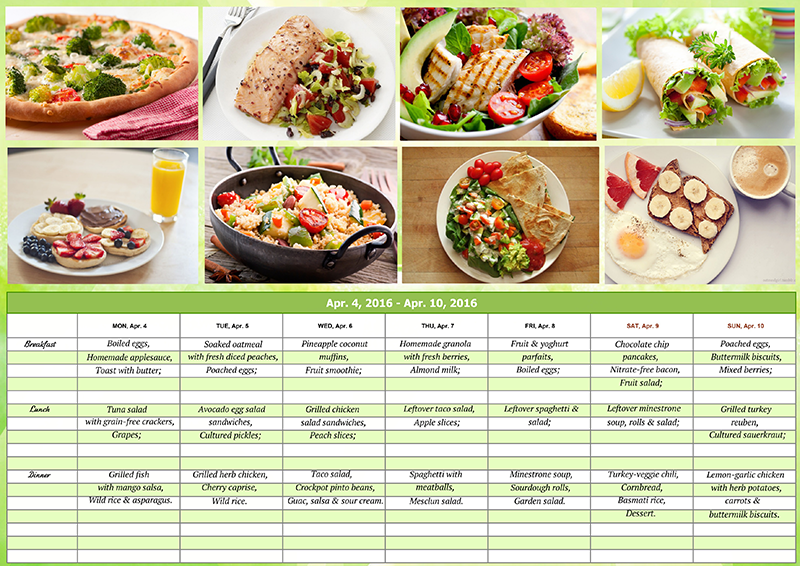 Girl Calendar
Calendars are great accessories for girls who like everything classy and stylish. Unlike traditional planners, this design mostly focuses on decoration rather than functionality. The one-line calendar grid leaves enough space to add numerous photos, cliparts and text captions, so that the final design looks modern and trendy.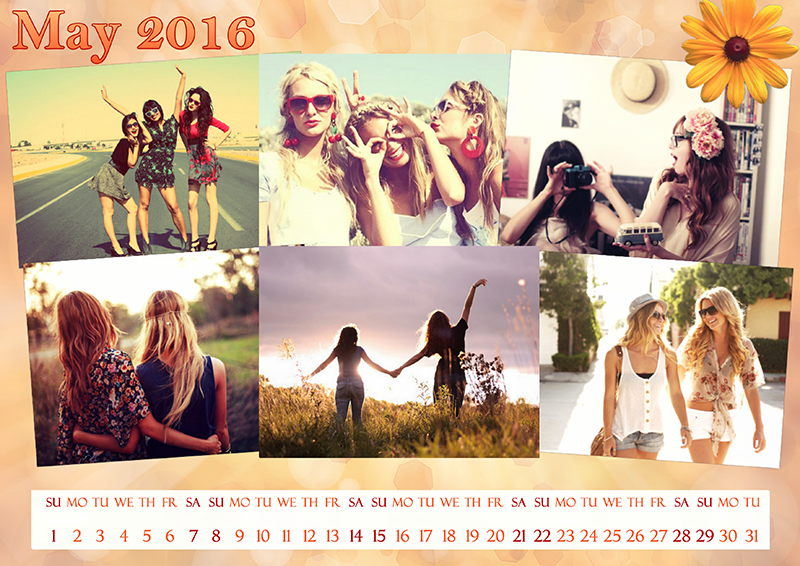 Boy Calendar
A boy calendar completes my list of wall calendar design ideas that can be brought to life with the right software. While working on the design, try making it grasping and entertaining. Use a decorative calendar grid, a regular photo collage and the most epic images to turn even a trifler into a well-organized person. There's hardly any boy that will go by an awesome calendar depicting his favorite superheroes!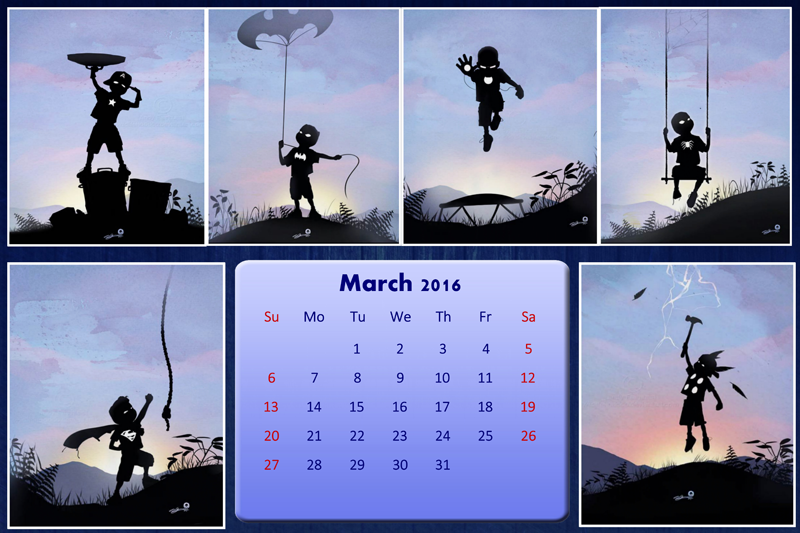 With a collection of great calendars, you can keep your family well-organized and spend more quality time with your loved ones. Embody your own wall calendar design ideas with http://photo-calendar-software.com and make useful gifts to your family members!