Fresh Spring Calendar Design
"Spring is nature's way of saying 'Let's party!'"
Robin Williams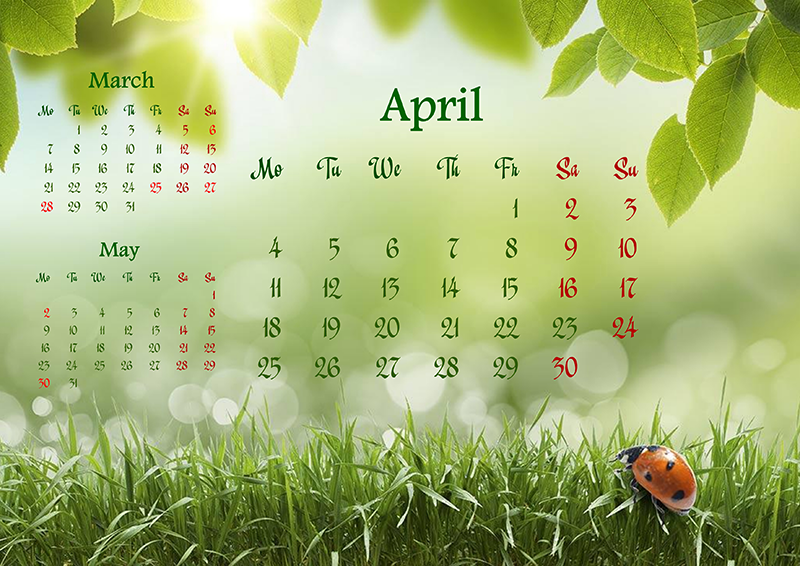 Spring adds new life and new beauty to the world around us. With snow gradually thawing, flowers blossoming and birds singing their sweet songs, you can feel the beginning of a much warmer and nicer season. Want to somehow convey the promise of spring's arrival? It's easy. Make a spring calendar using Photo Calendar Creator: http://photo-calendar-software.com.
The background image looks so real that you practically feel wind shaking the grass and sun rays caressing your skin. Here're drops of dew shining on a grass blade and a cute ladybird about to fly away. All in all, this spring calendar embraces a cool design and high functionality as it has a big planner for April and two smaller tables for March and May.
Spring is already here, so welcome all the new beginnings with an awesome spring calendar made with your own hands!