Top 10 Photography Blogs You'll Love
The world around us is full of new discoveries to make and precious moments to capture. Recently I've got myself a new camera and decided to turn my hobby into something bigger, but the problem is I'm not a professional photographer and need some guidance to achieve the result one would eagerly showcase. Are you also looking for inspiration, useful tutorials, innovative tricks, and simply fellow photographers who're ready to share your interest? Check out this list of the best photography blogs I've come across while thinking on where to start.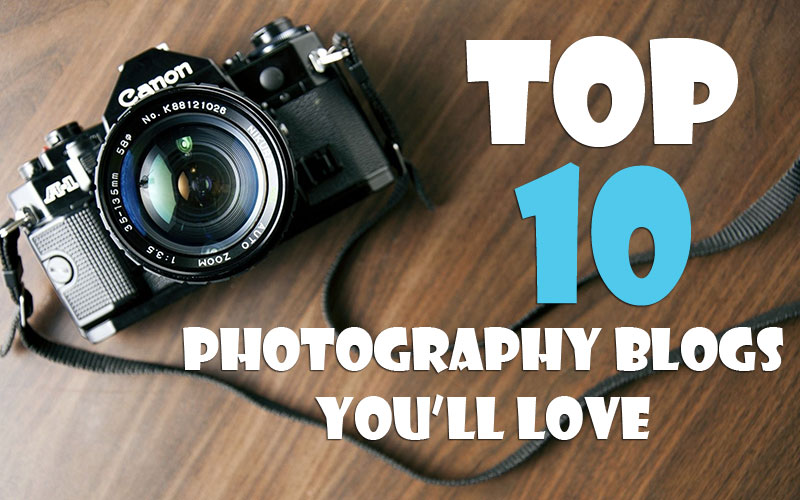 1. Photojojo
Having super-friendly design and easy-to-use navigation system, the Photojojo blog: http://content.photojojo.com is perfect for newbies who make their first tentative steps into the realm of photography. There I've found a plenty of cool DIY ideas (for example, an exploding photo album, who'd ever thought of something like that), and a great many of how-to posts embracing pro portrait tips, smart cropping techniques and everything in between.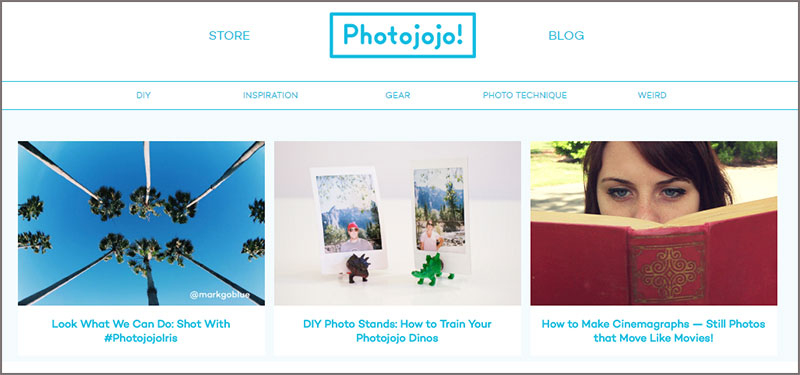 2. Alex Wise's Blog
Alex Wise's blog: http://www.alexwisephotography.net offers a large gallery of lovingly taken and professionally processed photos as well as personal tips on buying the best photography equipment and finding a great camera angle for a shot. Check out the Before & After section to see how the photographer edits his creative works or scroll through the extended gallery to draw some inspiration from these beautiful travel photos.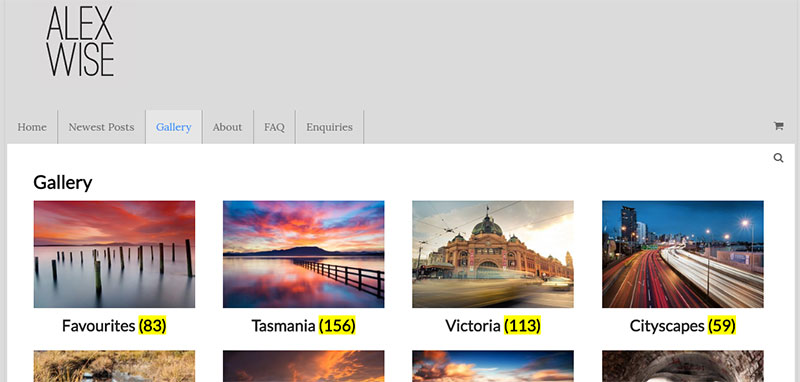 3. Cambridge in Colour
What I like most about Cambridge in Colour: http://www.cambridgeincolour.com is its visual aspect. All the articles include detailed explanation of some technique and provide step-by-step screenshots. The Tools category is of particular interest as I've found tons of handy instruments that cannot be found anywhere else. Tell me have you ever used a sunrise & moon calculator? Now you can choose the best time to take a shot before leaving home.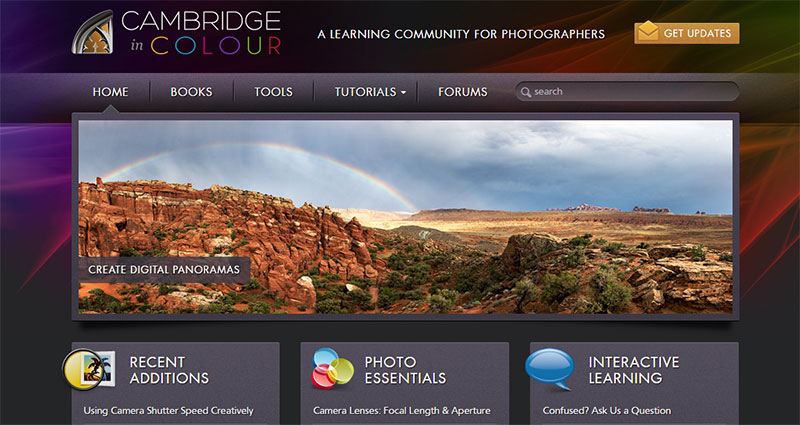 4. Digital Photography Review
This place: https://www.dpreview.com is practically a manmade paradise for all photography geeks. If you're planning to buy a more sophisticated camera or additional lens, that's the right source for you. Dedicated to an overview of the latest cameras, lenses and other photography accessories, this blog doesn't promote any company so you can be sure they stay unprejudiced. What's more, if you have some technical issues that need to be resolved, contact the blog team on their forum.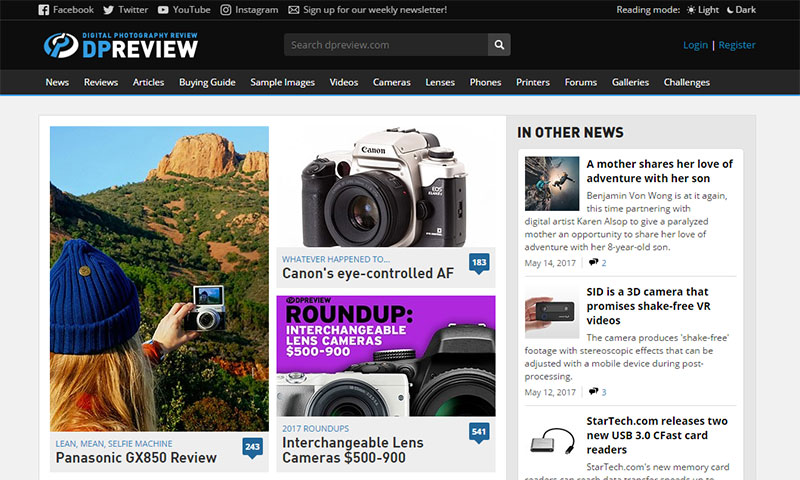 5. Photodoto
As Photodoto: http://photodoto.com motto says, "photography is for everyone" and the team behind this blog makes everything possible to be true to their words. There you'll find useful eBooks, popular articles, and post production guides to get started. Those who're looking for ready-made solutions will be glad to discover Lightroom presets to apply to the photos they've taken. The collection of photography gadgets and sweet gifts for photographers is also an absolute must-read.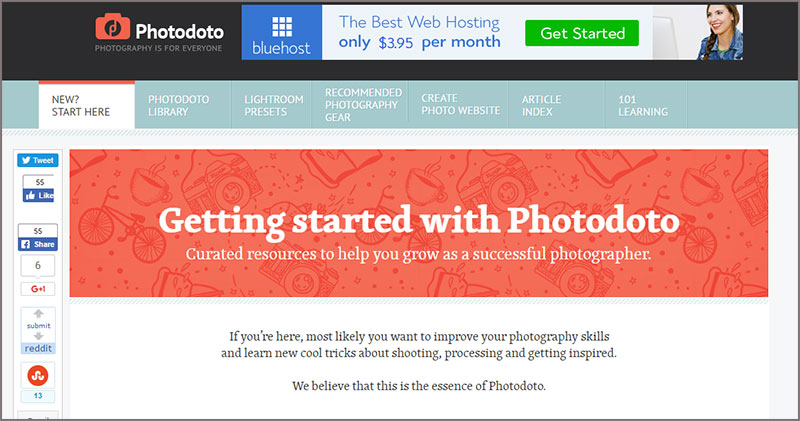 6. iPhone Photography School
There's no need to buy a sophisticated camera if you don't know how to use it or can't take it everywhere you want. The biggest advantage of your phone is its compact size and tons of amazing camera features. The guys at iPhone Photography School: https://iphonephotographyschool.com will teach you how to take great shots with a simple smartphone and recommend you a collection of special photography apps that provide more creative opportunities than built-in color filters.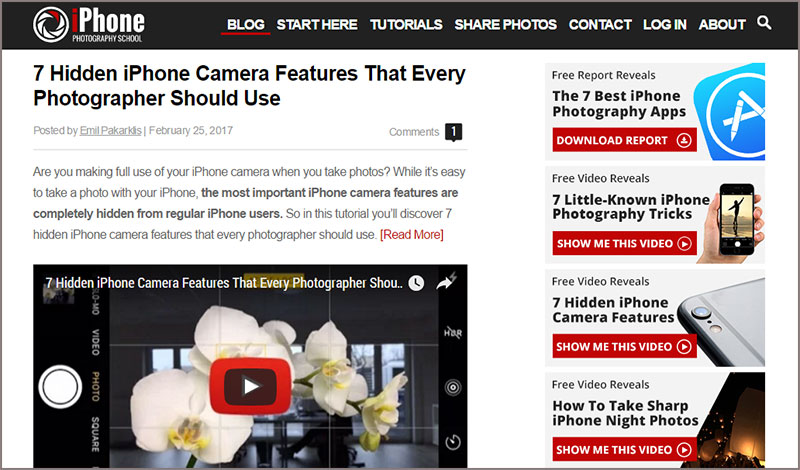 7. Food Photography Blog
If you like uploading personal recipes to the net or tend to post food photos in your Instagram, check out this Food Photography Blog: https://foodphotographyblog.com and learn how to take yummy shots. All the photography tips provided by the author can be adapted to wildlife, urban and portrait shooting sessions. For example, setting the right artificial light is as important as choosing a monitor with the best resolution to see your photos in all their glory.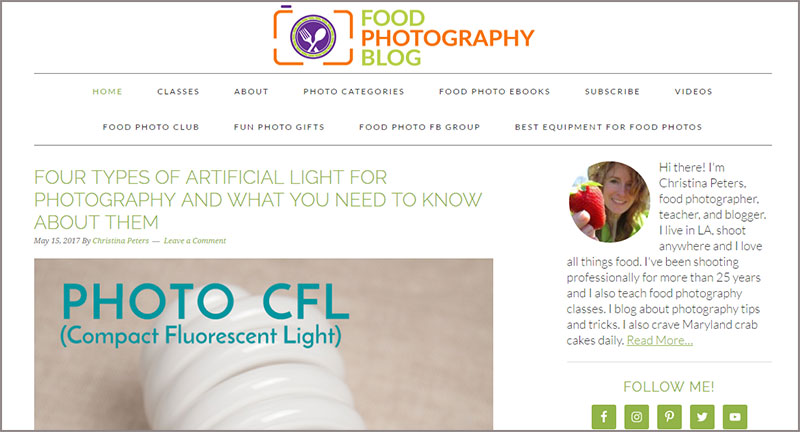 8. The Photo Argus
Seeking the best locations to capture in stunning photos? The Photo Argus blog: http://www.thephotoargus.com has created a great list of landscapes that are practically waiting to be memorized in photos. Check out portrait and wildlife photographers recommended by the blog authors, learn how to avoid common mistakes made by beginners, and find inspiration for your next project.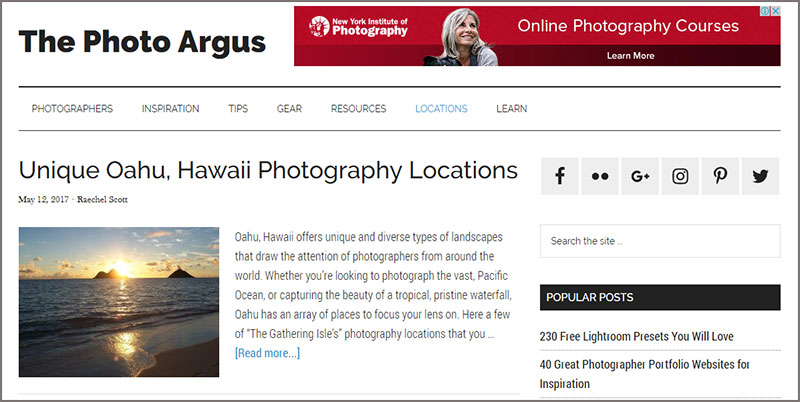 9. 500px
Kept by guest photographers and professional team members, the 500px blog: https://iso.500px.com is more suitable for skilled photographers, but it's worth taking a look even if you're just a newbie. The range of articles showcased in the blog covers interesting topics from drone photography and best-selling marketing designs to useful tips on creating a perfect website. This is the place where you'll be educated in a fun and simple way.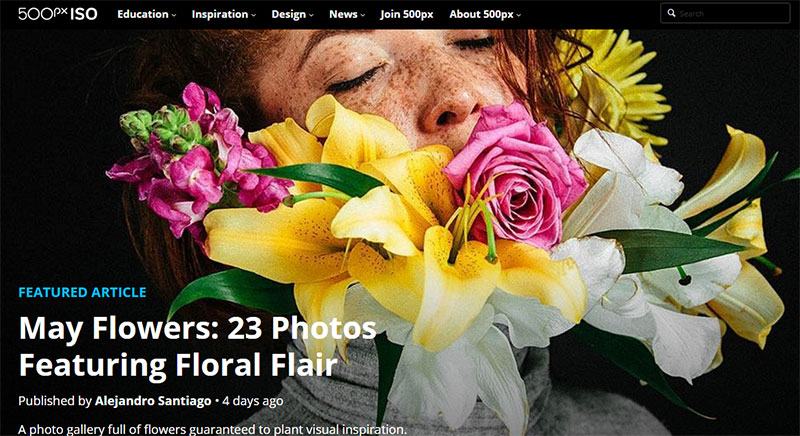 10. PhotographyTips.com
The PhotographyTips.com: http://www.photographytips.com is the perfect blog that will turn amateurs into advanced photographers. What photo subject to choose? Which of numerous photography books are really worth reading? How to pose if someone wants to take a picture of you? All the answers to these questions can be found on this blog. Don't forget to share your personal tips and techniques with other users on their forum, and help them discover something new.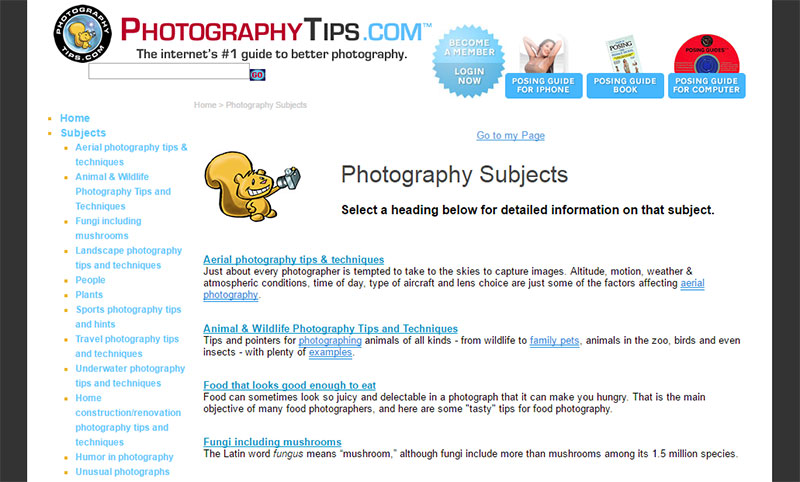 This list doesn't contain all the existing blogs and websites dedicated to photography, but I'll be glad if you find these resources helpful. With their guidance, you can start your path as a photographer or move to the next professional level. If you have more essential photography sources in mind, make sure to share your favorite links with the community!