I'm sure everyone has experienced stress when yet another celebration was approaching and you found yourself out of any ideas about a proper gift. Your friends' wedding anniversary is one of these special occasions when you're expected to come up with an out-of-box solution. Your present should be personal and meaningful so that it'll stand out among other offerings. Well, creativity is the key. I just can't imagine a couple who won't fall for a gorgeous wedding anniversary collage.
Step 1 – Set the Right Tone
How well do you know your friends? Are they couch potatoes or maybe active travelers? Romantic, frisky or adventurous? It's really important as it will help you to set the right mood for their wedding anniversary collage. Photo Collage Maker (download from http://ams-collage.com) offers you a large collection of themed templates for wedding or anniversary photos. There you'll surely find the one to make the perfect gift for your friends. Just don't get dizzy with such a wide choice.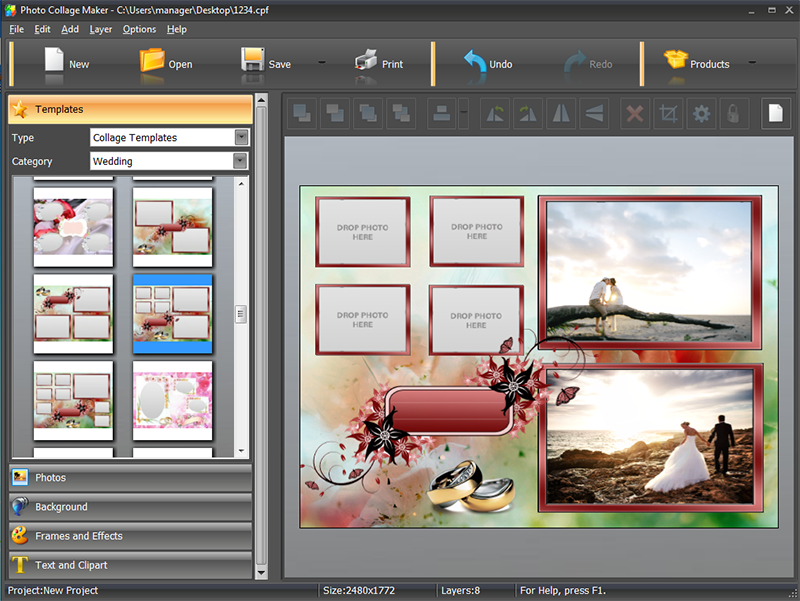 Step 2 – Play with the Template
The customization of your anniversary collage doesn't stop with choosing the proper template. Nothing will put out your creative spark. You're absolutely free to change the arrangement of photos, add or delete the elaborate elements. Either scatter your photos on the page or lay them down in a perfect row, just make the future collage truly unique and moving.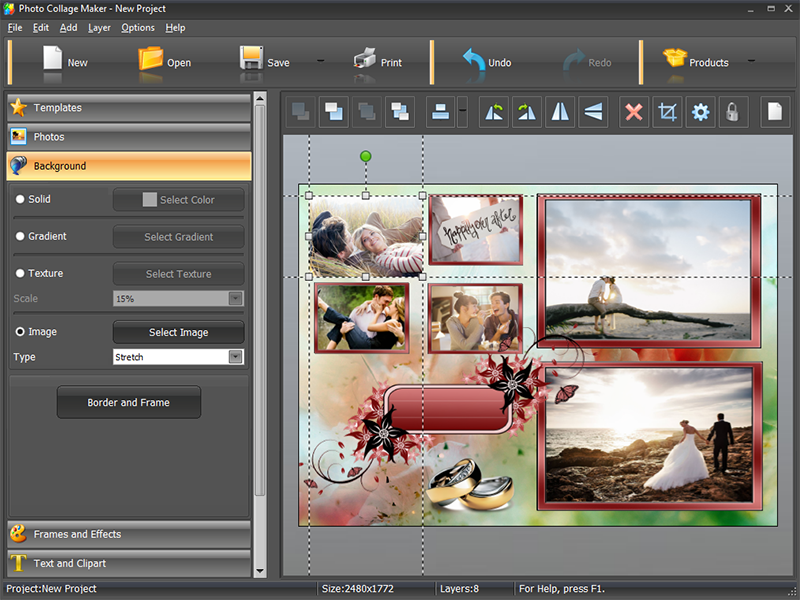 Step 3 – Add Your Personal Touch
Masks, frames and filters are of great help when it comes to creating an original and eye-catching design. If they're used reasonably, they can make wonders. While combining these decorating tools, you can set different moods and breathe a new life into old photos. It's so much fun to adjust the images on the page, blend them together or divide them by adding vivid frames! What's even better, there are always plenty of wonderful designs to try in your next collages.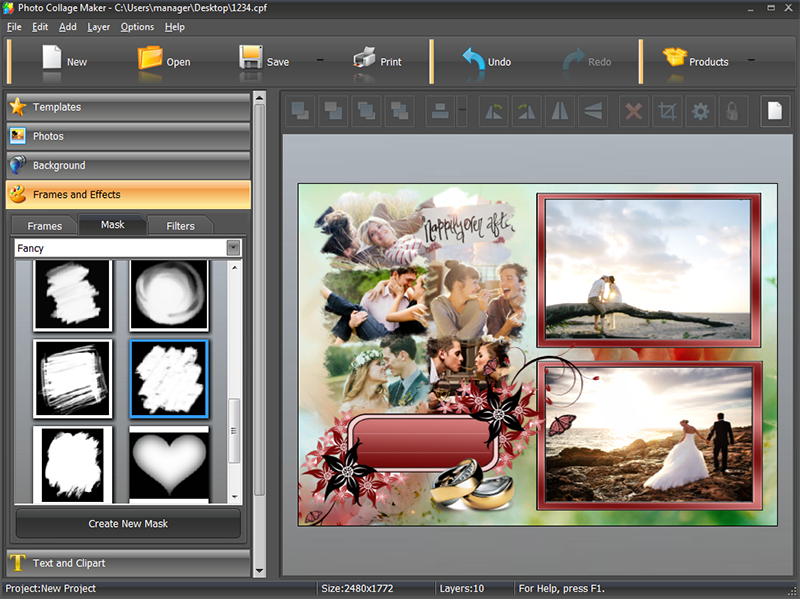 Step 4 – Type In a Meaningful Message
The wedding anniversary collage isn't all about bright images and breathtaking effects. Text captions also play a key role and help you to deliver kind words and best wishes in a remarkable way. Receiving a bright anniversary collage adorned with some touchy lines is much more pleasant than hearing these sweet words once in your life. The collage will keep them forever and will be there to look at and remember the one who made the gift.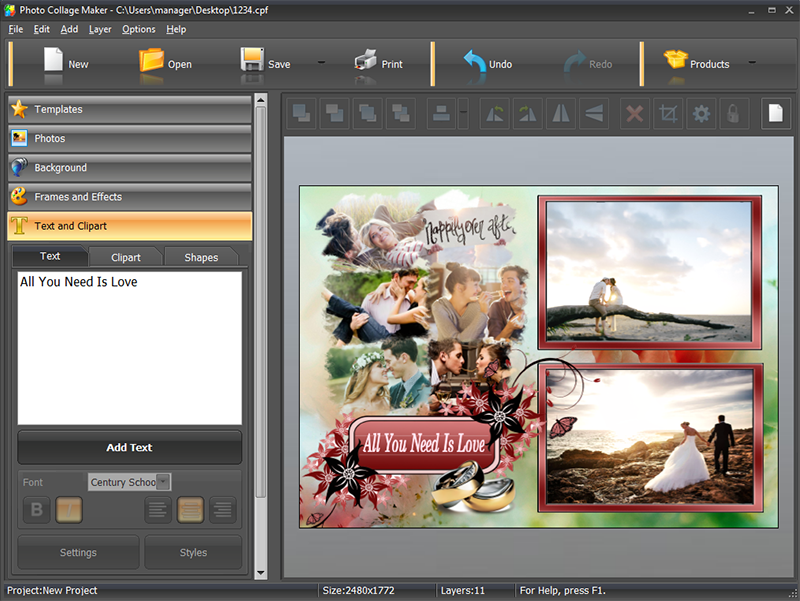 Step 5 – Print & Share
When the lion's share of work is done, the final step will be rather easy. After you've chosen the best paper size, just click the Print button and get your paper masterpiece. Put your collage into an elegant frame and be ready to witness an ecstatic reaction of your friends.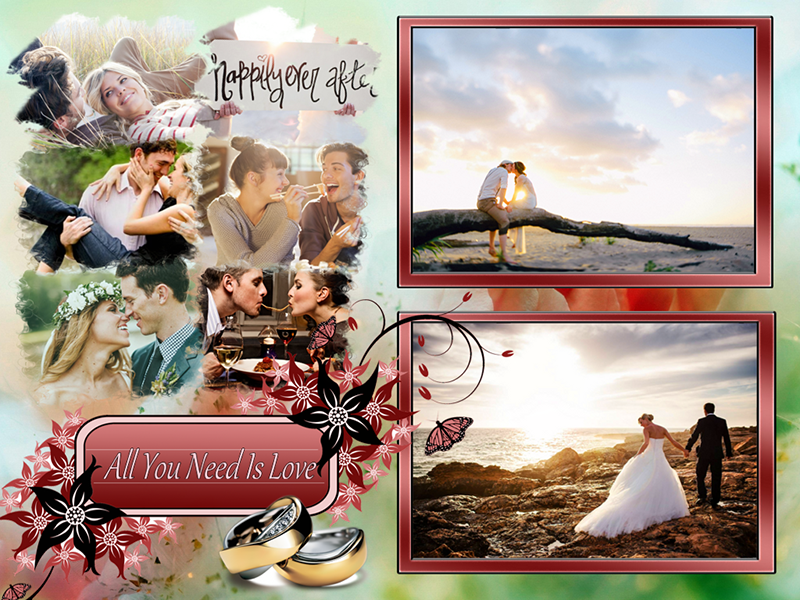 As you can see, a wedding anniversary collage is a sure bet to be the perfect romantic gift that will make any couple happy and solidify your reputation of a highly creative person. While the wedding anniversary is the most common kind, it doesn't exclude celebrations of other important dates, like one year of dating or twenty five years of living together. The list of such events is practically limitless. Check out our guide to get even more anniversary collage ideas http://ams-collage.com/anniversary-collage-ideas.php. Be creative and give joy to your dear ones!