10 Creative Birthday Card Ideas
How to let the birthday person know you care for them on this special day? Of course, with a sweet greeting card! It's even better if you produce this gift with your own hands as customized birthday cards can make the occasion much more memorable. This DIY present will be a perfect fit for a friend, mother, father, sister, brother, boss or any other person close to your heart. If you've already rolled up your sleeves and got ready to bring cheer to your loved ones, stay with me and I'll gladly reveal more creative ideas and secrets of card making.
To get your creative juices flowing, here are 10 creative birthday card ideas you can try yourself. These card designs are made with http://home-photo-studio.com that has all the decorating features you may need to express your love towards the celebrant. Whether you want a posh or touching birthday card, I'm sure something in this list will catch your eye.
1. Traditional Birthday Card
A customized birthday card is a memorable and awesome way to express your feelings even if it looks rather traditional. There're no extra details – only the large photo, the wrapped gift in the right corner and kind greetings ahead. Yet, the one receiving this card will see the sentiment behind it.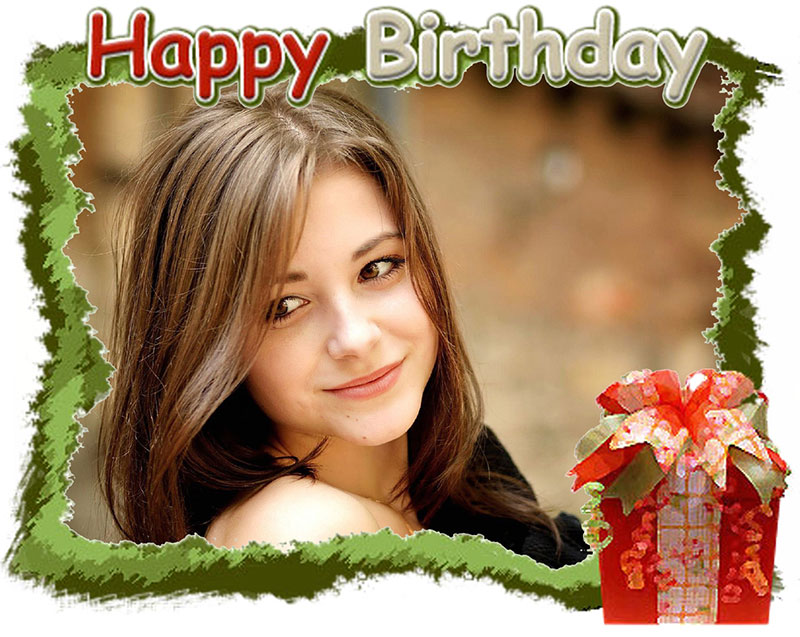 2. Kid's Birthday Card
Your kid is the cutest thing you've ever seen, so their birthday card should be just as much awesome. Pick a warm color scheme so that your design looks fresh and lovable. As a finishing touch, decorate your card with cute little cliparts that your child will instantly like.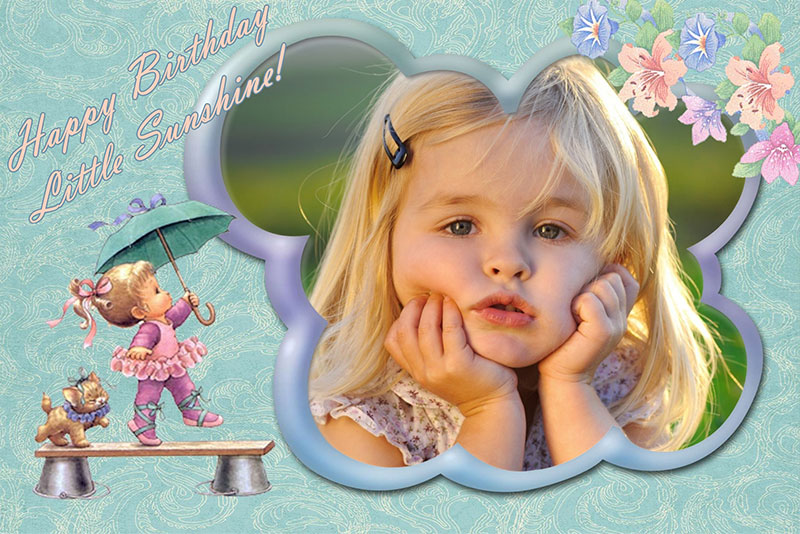 3. Funny Birthday Card
Unlike the other creative birthday card ideas I've mentioned in the list, this one will surely put a wide smile on the face of the birthday person and will make you share a few laughs. If your friend or dad has a great sense of humor, there's no better card design to recreate yourself!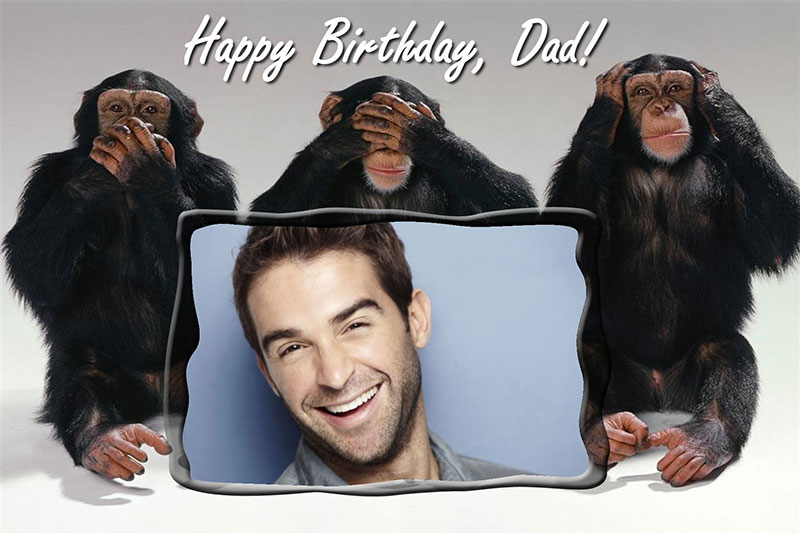 4. Fantasy Birthday Card
When working on a birthday card, it's vital to consider the celebrant's preferences, like their hobbies, favorite colors and other aspects of their lives. Adopt these important details in your B-Day card design and in the end you'll get a nifty handmade gift that is the extension of your heart.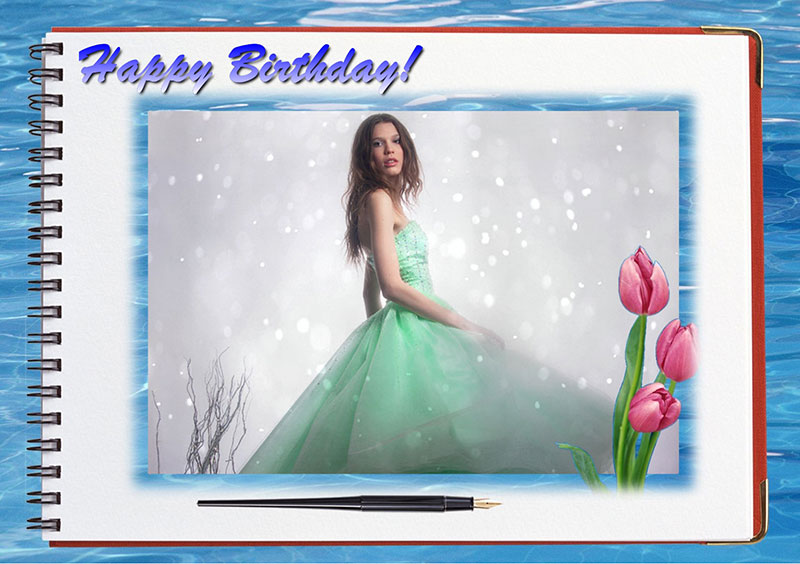 5. Modern Birthday Card
Extremely colorful and stylish, this card is the perfect way to say 'happy birthday' to the one who prefers modern designs! It's often the rich embellishments that bring a card to life, and in this case they shape out the whole birthday message as something classy and hipster-like.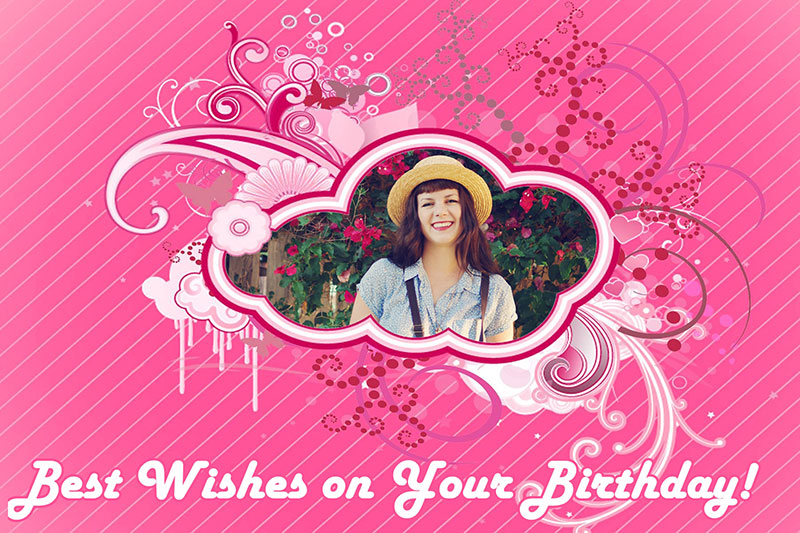 6. Seasonal Birthday Card
This lyrical design is made for the person who was born in fall as the card background shows. Easy to do, and by adding a family picture and a quote from some poem or song special to the celebrant, we instantly give the birthday card a lot more meaning.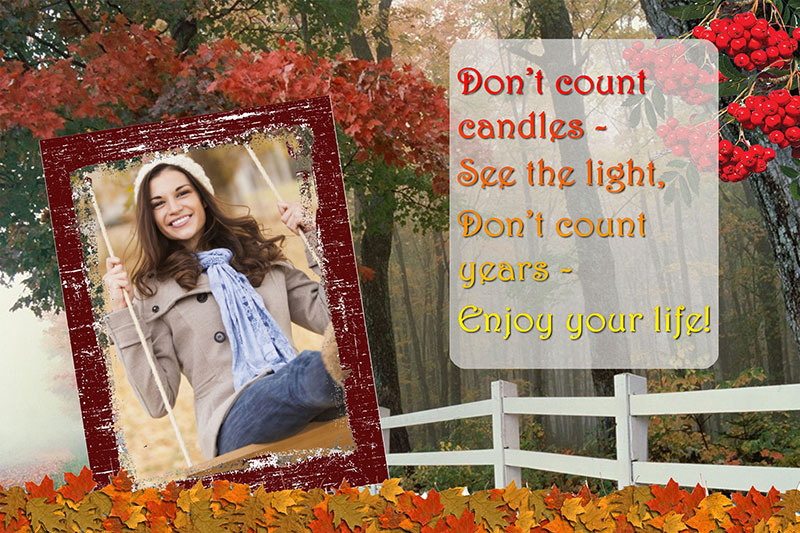 7. Manly Birthday Card
Wondering if there's a proper B-day card for your man? Take a look at this snazzy card which is truly awesome and beautiful in its expression. The contrasting colors highlight the photo and add a fine glitter to the overall design, let alone posh cliparts that help to create a 'manly' look.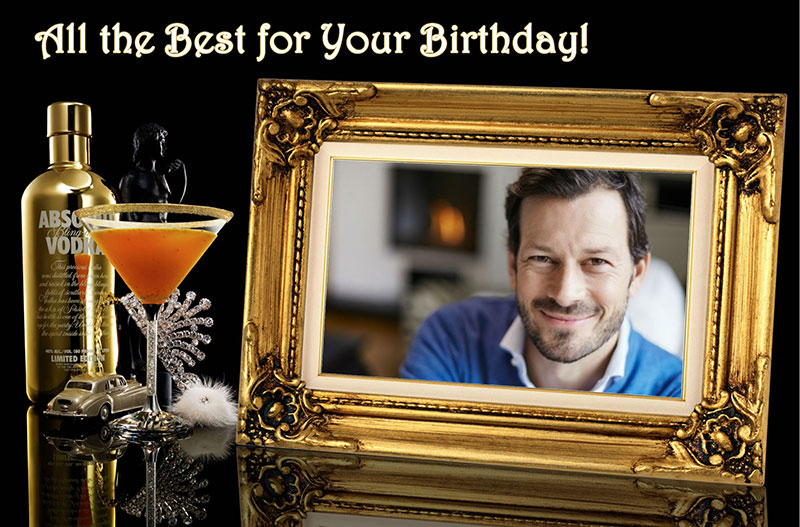 8. Flowery Birthday Card
While a birthday bouquet may bring huge smiles from the celebrant, any flowers will inevitably fade and lose their beauty. Yet, a birthday card decorated with visual flowers can be kept for many following years and serves as a nice reminder of the past birthdays.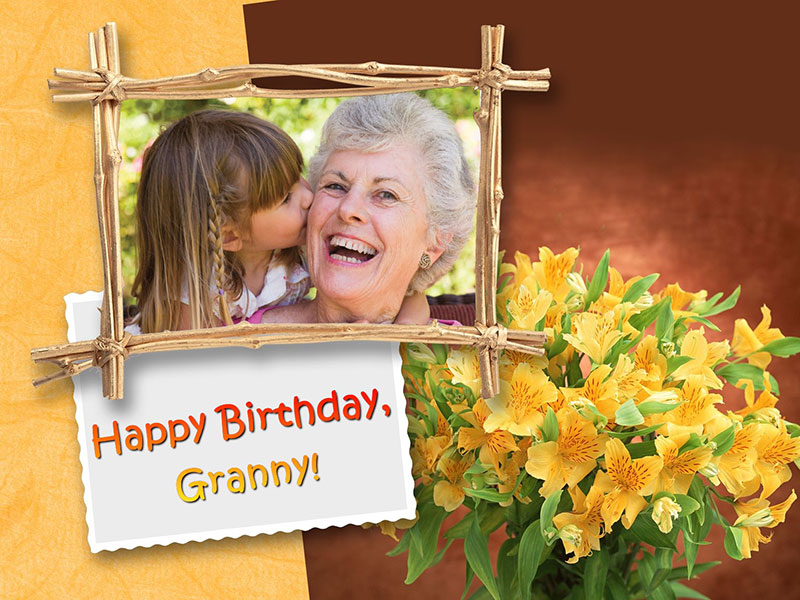 9. Lovely Birthday Card
This simple yet elegant birthday card is a nice gesture for your girlfriend or wife. Accompanied by a bouquet of roses or a box of chocolates, it will definitely raise her spirits. Creating such a personalized birthday card is a touching way to show your loved ones that your really care for them.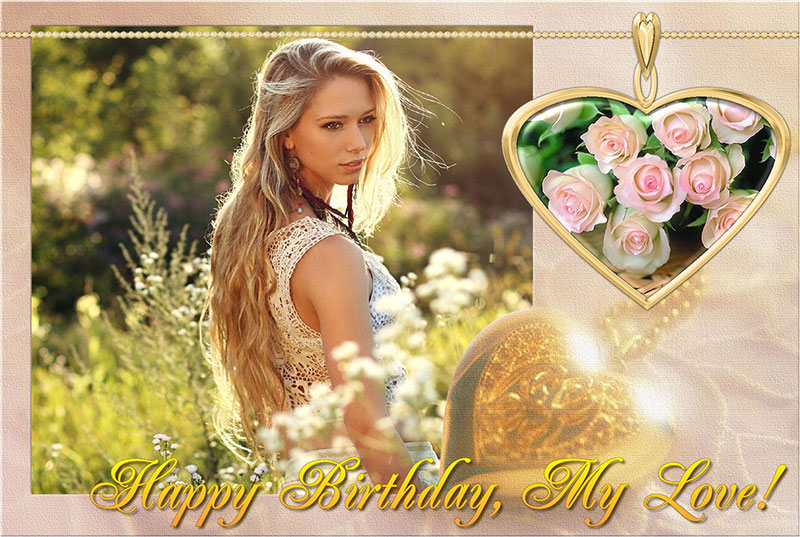 10. Minimalistic Birthday Card
This design may look rather unusual among the other creative birthday card ideas mentioned in the post. Created in a grunge style, this birthday card is for someone who is sick and tired of trite festive designs, and wants to stand out from the crowd with their one-of-a-kind gift.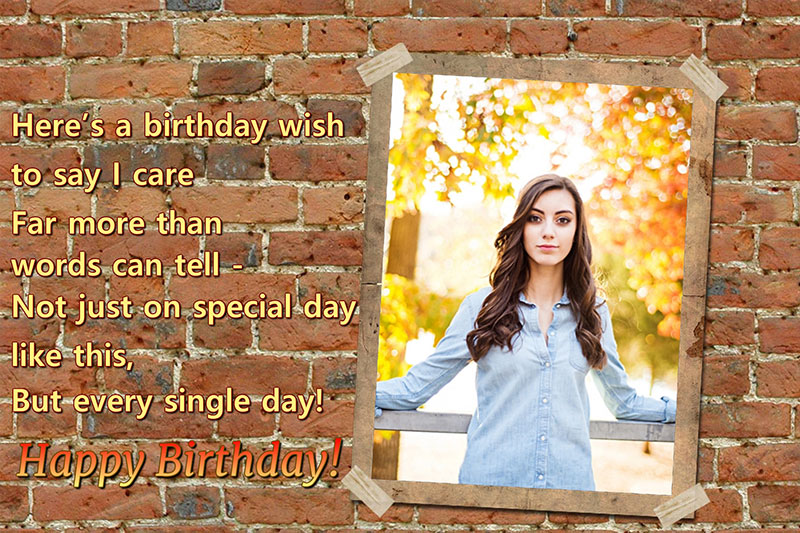 Rather than stopping at the gas station on the way to the birthday party and hoping that one of the cards you find there will express your true feelings to the birthday boy or girl, check out these creative birthday card ideas from http://home-photo-studio.com and get really crafty. Show your friends, family members and loved ones you care by making them fabulous birthday cards this year!