5 Cute Perpetual Birthday Calendar Examples
Has your family's or friends' birthday ever slipped your mind? Usually it ends up with the celebrant taking offence or you hunting for a last-minute gift. Nowadays we're getting used to receiving all sorts of notifications from social networks and our gadgets. As we have no need to learn things by heart, our memory failures come to pass. New technologies rank high, no doubt, but the best reminder is something you have in front of your eyes all the time. Keep on reading to see some perpetual birthday calendar examples, choose the one you can craft and you will never miss your loved ones' birth celebration.
Of course, you can buy an off-the-shelf calendar and try personalizing it, but all you get is a cheesy reminder of someone's birthday so you could congratulate them on time. Don't settle for less than the best! Make your own exclusive customized planner. Select one of the two principal ways to get a personalized birthday reminder: create it with your hands or with a piece of calendar software like Photo Calendar Creator http://photo-calendar-software.com. You're the one who chooses the calendar design, so explore your artistry and put your abilities to the test.
Birthday Calendar for a Wall
A poster birthday calendar is probably one of the most popular among these perpetual birthday calendar examples. It's certainly very handy to keep all the important dates of the dear ones' birthdays on the same page. What's more, you can add some personal touch – images, captions, embellishments to mark significant events and voilà! – you won't miss a big birthday party and will have enough time to prepare some unforgettable gift.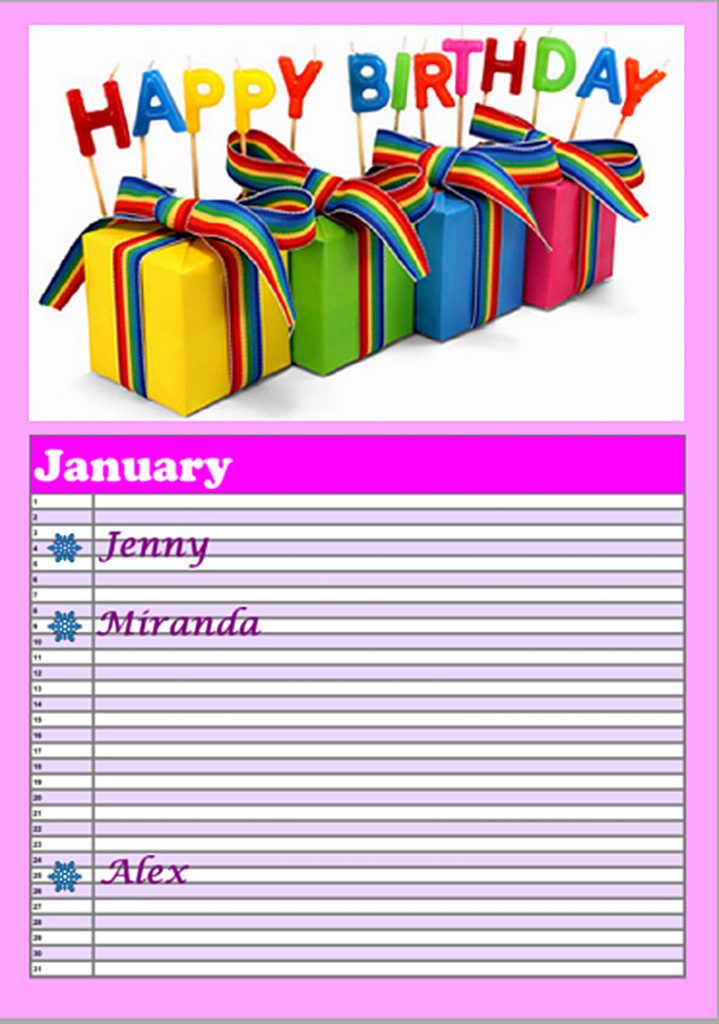 Birthday Board Reminder
As for me, I'm really into handicraft and I do like all that handmade stuff. I've surfed the net a lot looking for the perpetual birthday planner I'd like to create and have chosen this tiny board. It looks nice and doesn't take up much space on the wall, it's a perfect reminder and easy to make even for a newbie. This perpetual birthday calendar will surely find its place among other home decorations.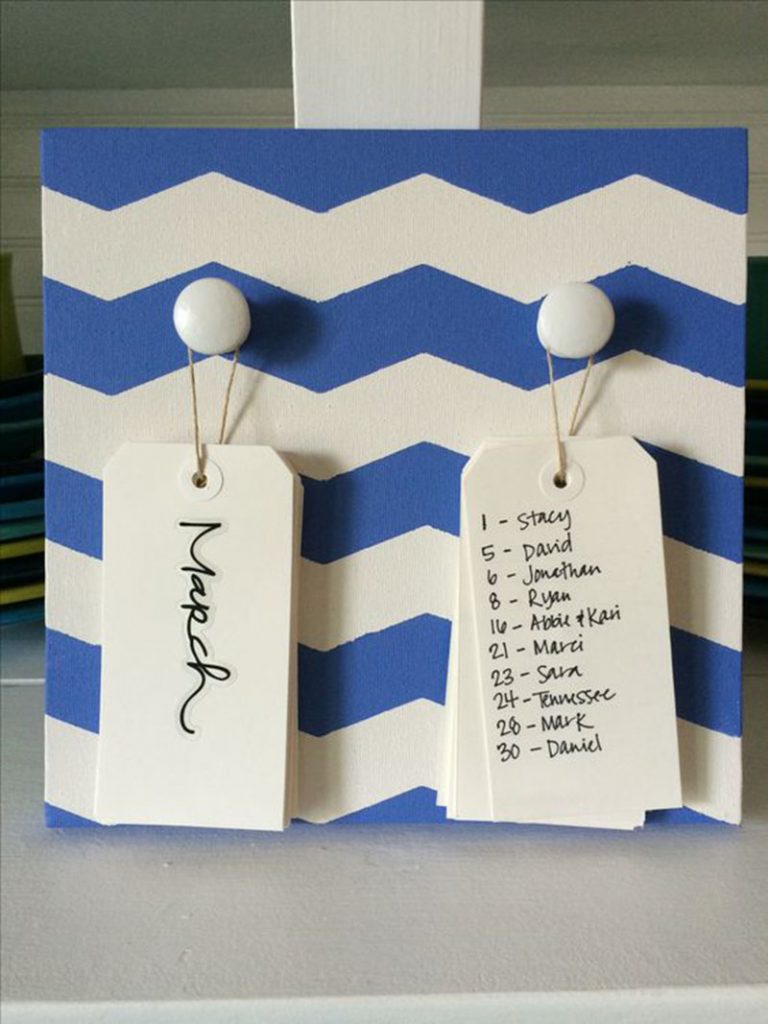 Birthday Calendar for Your Desk
Choose this reminder type from the perpetual birthday calendar examples if you want to dress up your office desk. This cute calendar will decorate your work place and at the same time won't let you forget about your workmates' birthdays. My boss has this kind of planner in his office room and because of it he has never missed a single birthday and his colleagues have always received a B-Day card from him.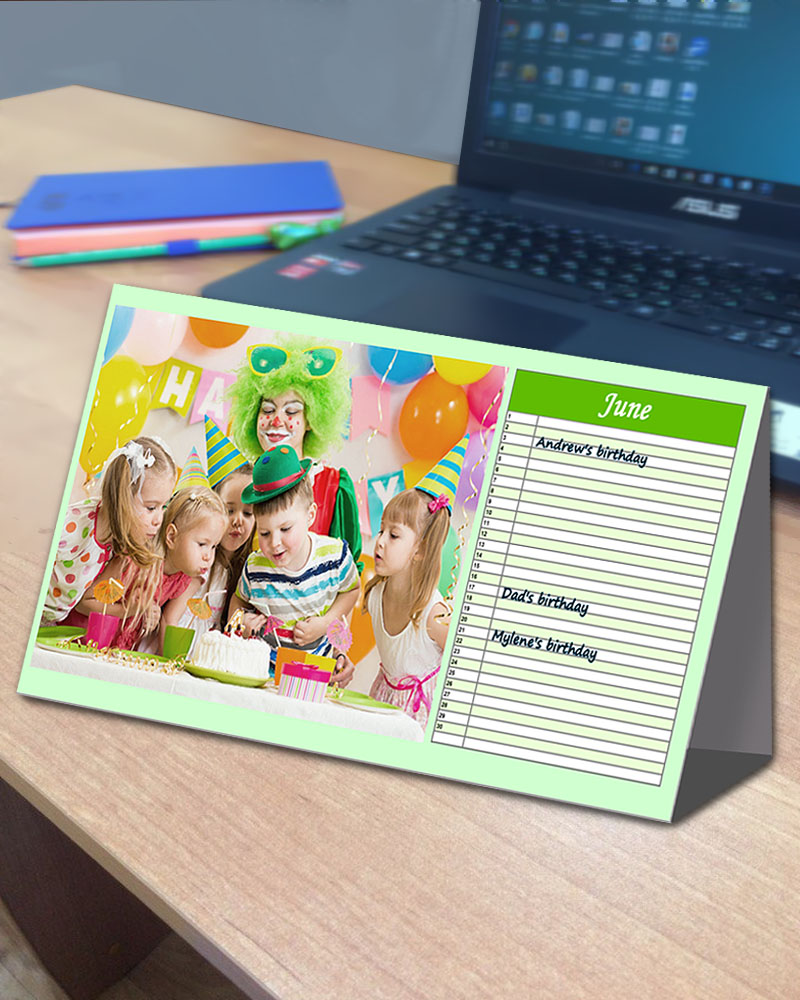 Frame Reminder of Family Birthdays
This type of birthday boards is another lovely thing you can craft with your hands. The classy frame of this perpetual birthday planner fits any home interior! I'm thinking about creating it soon as a birthday treat to my sister. Ironically, she's the one who forgets to send us birthday cards now and then. One of the frame board reminder advantages is that you can pencil in as many dates and names as you need, and it's possible to add a new celebrant any time.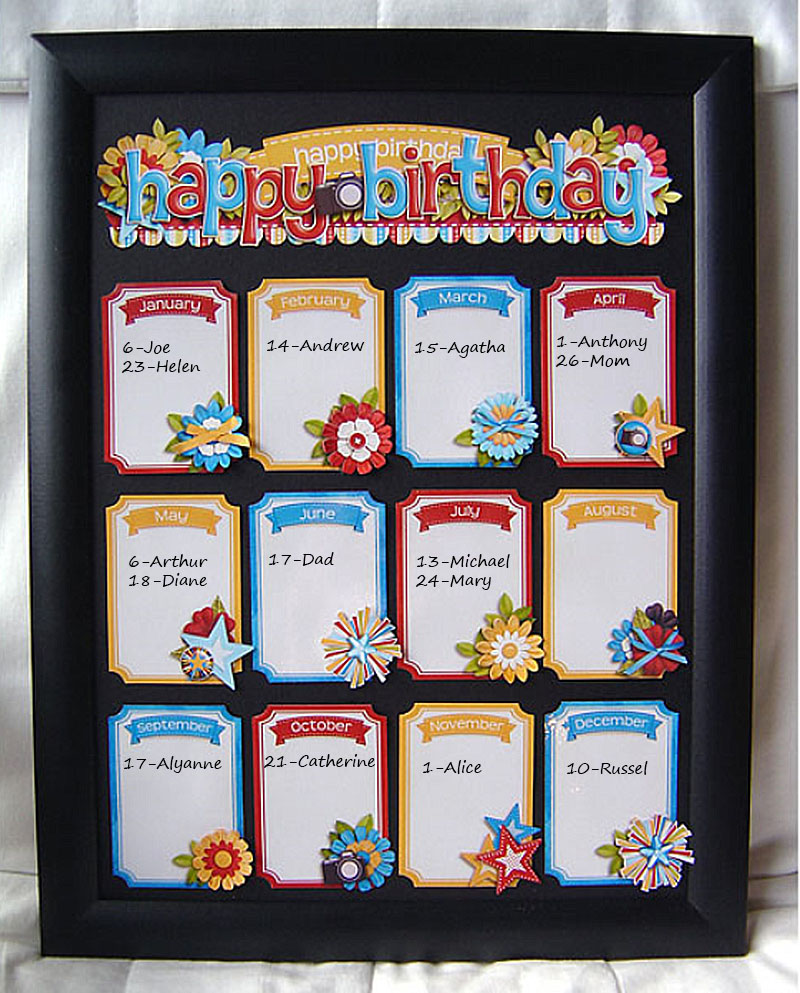 Booklet Birthday Calendar
Some people might want to have their birthday reminders always at hand. In my opinion, one of the best portable perpetual birthday calendar examples is the booklet. This one is rather small yet you've got no need to strain your eyes trying to see what's written in a month grid. With a booklet birthday calendar you can keep track of birthdays no matter where you are. Would you like to become the hero of the day? Then this calendar type is definitely for you!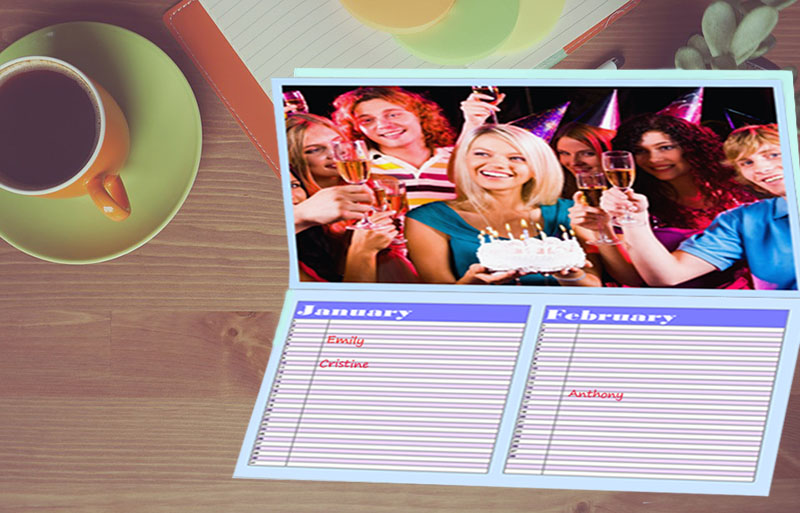 The perpetual birthday reminders never go out of date because the year isn't specified. Like handiwork? Decorate your craft with sweet stickers, images, bows and ruches. If needed, calendar elements can be replaced easily. Prefer some calendar making software? Create a professional quality birthday planner and save all the dates in your project so you could edit it or make a new one. For more birthday reminder designs check out this tutorial: http://www.creative-photo-design.com/how-to-create-a-birthday-reminder-calendar/. Whatever calendar type you select, it helps you stay closer to those who you love and appreciate.