Best Slideshow Transitions for a Mind-Blowing Photo Movie
What makes an ordinary slideshow rich, vivid and captivating? Obviously, the special effects do. Some people underrate transitions. Meanwhile, the way slides change each other plays a significant role in a photo presentation. Carefully picked transitions highlight the slideshow spirits, whereas applied over measure they will ruin the atmosphere of the movie.
A love story, a birthday celebration, someone's sporting achievements, a photo presentation for a business project – each slideshow has its own audience and purpose. So let's become a bit wiser to use the right transition effects while creating different kinds of slideshows.
Romantic Slideshow
If you plan to make a sentimental story about your love relationship, opt for smooth slide transitions. In SmartSHOW 3D software, you will find a few themed heart-shaped ones. Not into hearts? Check out the gradient transitions collection and you'll find yours among the large variety of them.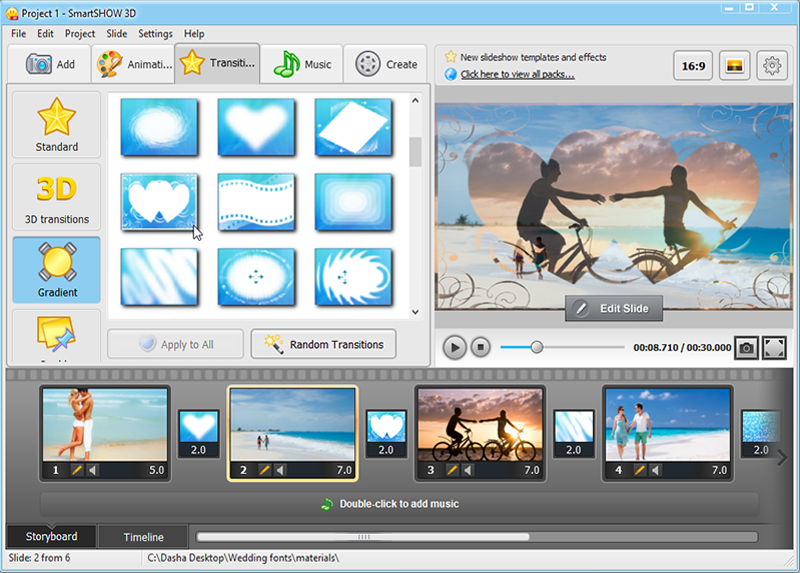 Dynamic Slideshow
Want to show some sports events or to boast of your own athletic achievements? Your presentation just can't be monotonous! Lively photos should be animated by dynamic transition effects. A 3D transition group suits this kind of demonstration perfectly. Try Facet Push to the left or to the right, Curved Path up or down, Explode or other 3D transitions – they'll make your slideshow look energetic.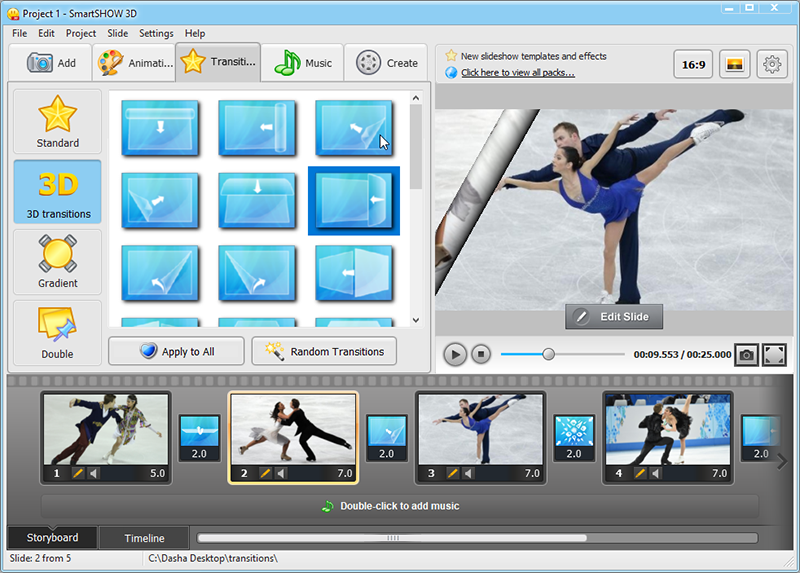 Festive Slideshow
Whether your movie is about a birthday party in a night club or a wedding ceremony in a restaurant, double transitions will give it a striking effect. Browse through the double transitions collection of SmartSHOW 3D and you'll see how impressive and festive they look while the slides are alternating.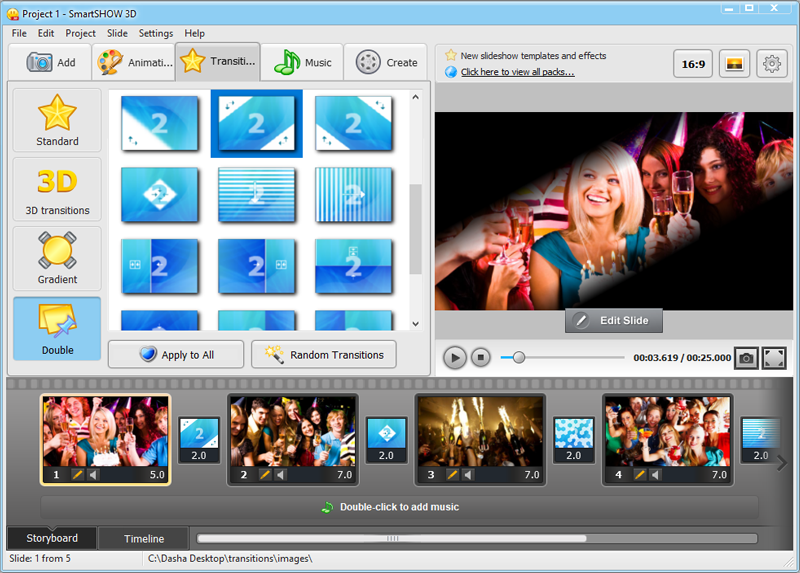 Business Slideshow
A slideshow made for business is not an entertaining project so it should look minimalistic and stylish at the same time. Look over the standard transitions set. Simple standard transitions are the best choice for a business photo presentation because your audience won't be distracted from viewing the slides by too vigorous animation.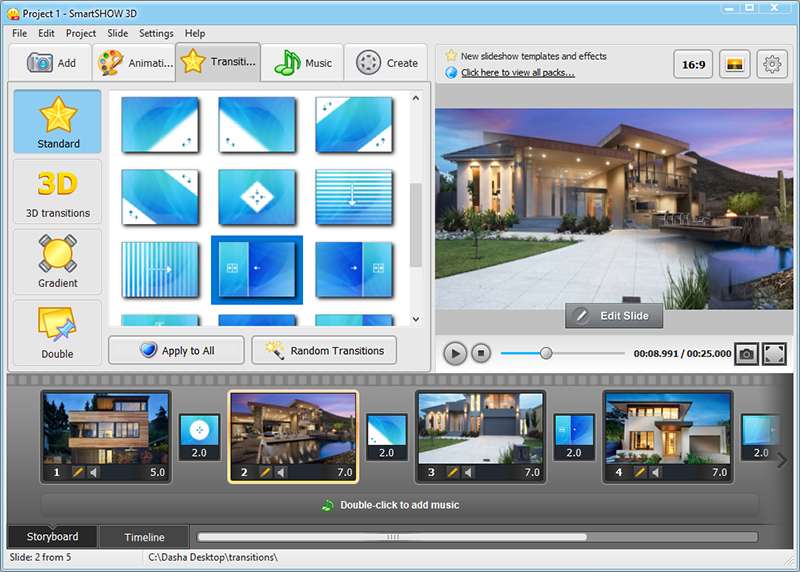 Was this article helpful for you? Make use of the information above and try creating different kinds of spectacular movies with the help of SmartSHOW 3D http://smartshow-software.com/ and I hope each of your slideshows will be a runaway success.