Take a look at this video greeting card devoted to the upcoming spring holiday! It greatly conveys the Easter spirit and showcases new mind-blowing opportunities provided by modern slideshow makers. To create a similar happy Easter card you'll need a piece of proper software and a collection of pre-designed templates: http://smartshow-software.com/easter-slideshow-templates.php. Click on "Read More" and learn more about the slide styles that will easily recreate the atmosphere of Easter in a slideshow made with your own hands.
The set of Easter templates makes the most of the latest version of SmartSHOW 3D software: http://smartshow-software.com. This cutting-edge slideshow making app comes with plenty of ready-made themes and templates, so that you can create stunning photo movies at minimum time and effort cost. If you like the vividness and liveliness of this Easter slideshow, you should definitely try the festive slide styles for sending your seasonal video greetings.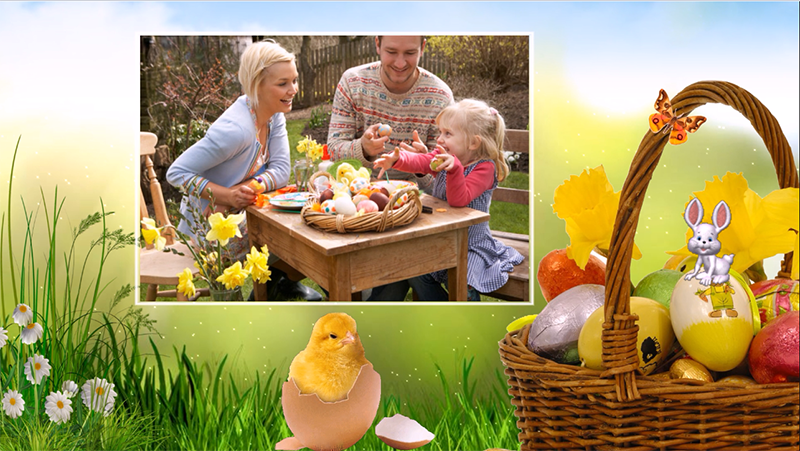 The templates collection combines various embellishments, but totally sticks to one style. Here you'll see GIF animations that perfectly fit into the overall slideshow. White bunnies hopping from one slide to another are accompanied by cute little chickens hiding in the corners. With the help of Easter slideshow templates, you can put both video clips and photos into stylish frames, and even crack them out of colored eggs. Cool animated text is an icing on the cake. Letters appearing one by one, rotating in any plane or simply fading in – that's what makes a slideshow feel like a digital happy Easter card. Fill your Easter basket with joy and happiness by creating a memorable DIY gift and sharing it with your family!