Funny Christmas Cliparts and Where to Find Them
Since Christmas is on its way, greeting cards and photo gifts are multiplying in the hands of do-it-yourselfers. For any idea that you might have, funny Christmas cliparts run as obligatory design elements. To simplify your task of googling free to download images, we have collected all the most popular clipart sources into one post. Get Public Domain and royalty free pictures by following the links below and create exclusive designs for the upcoming holiday.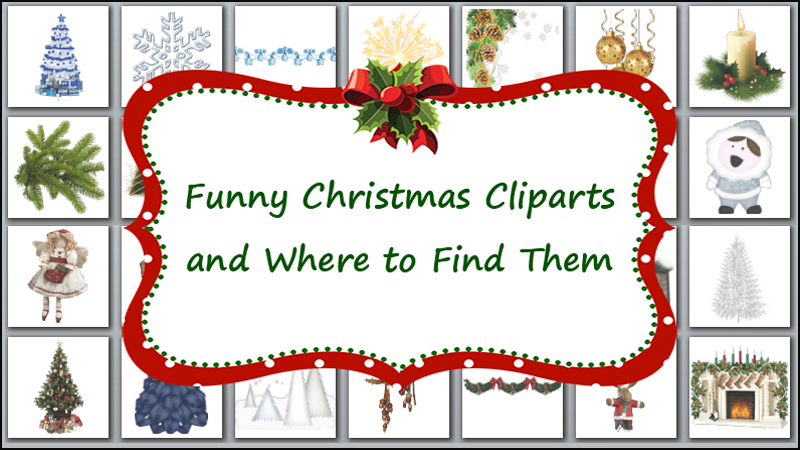 The openclipart.org website is the most visited one. And there are plenty of reasons for that: it offers a huge gallery of funny Christmas cliparts with filled or transparent background, and lets you choose the file type for the download among svg, png, pdf and others.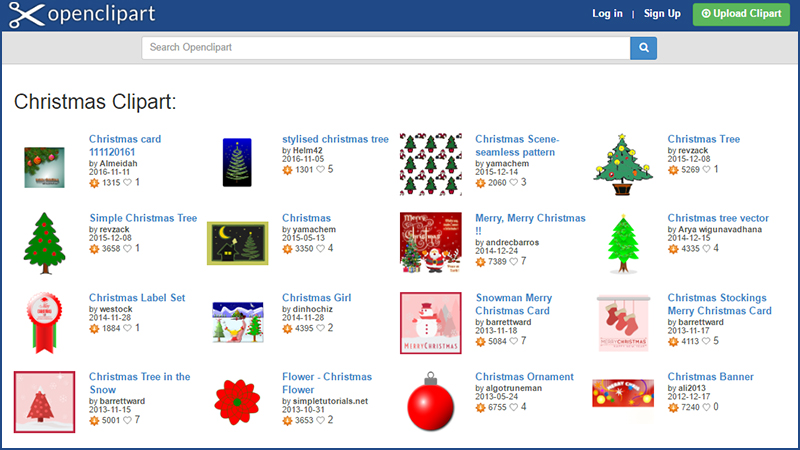 The Christmas Clipart category of the Classroom Clipart website classroomclipart.com offers more than 50 (!) pages of free clipart images. Besides, you can use the keyword search box. Please note that transparent GIFs, medium and large JPG pictures are available for members only.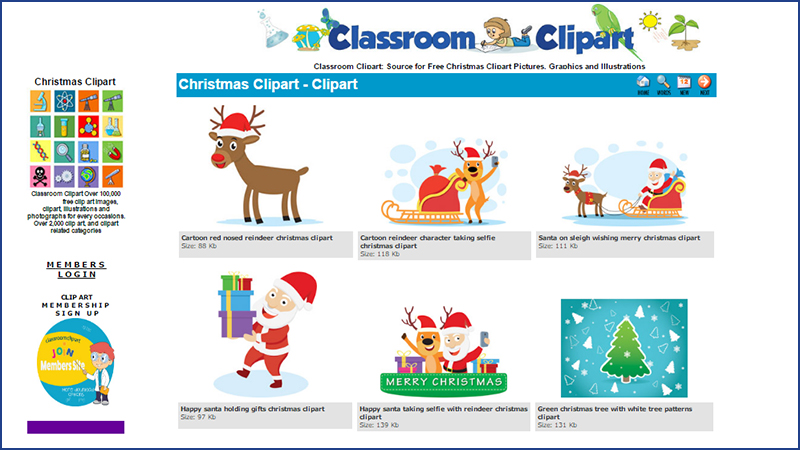 This site is not about Christmas only. It offers graphics for many other holidays and special occasions. Visit christmas-graphics-plus.com to decorate your future projects with animated GIFs, Christmas graphic banners and miscellaneous cliparts. These images were collected from public domain sources only according to the website owners.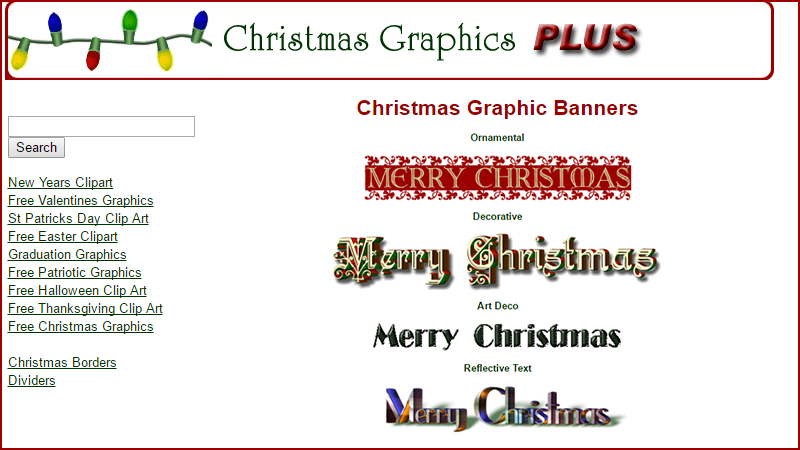 As funny Christmas cliparts are very popular in the internet community that gets ready for the great holiday, Pinterest users add clipart images to their boards. And you can make use of that by simply exploring what others pin! Besides, using Pinterest speeds up the process – just save the pins you like and then choose which ones you wish to download.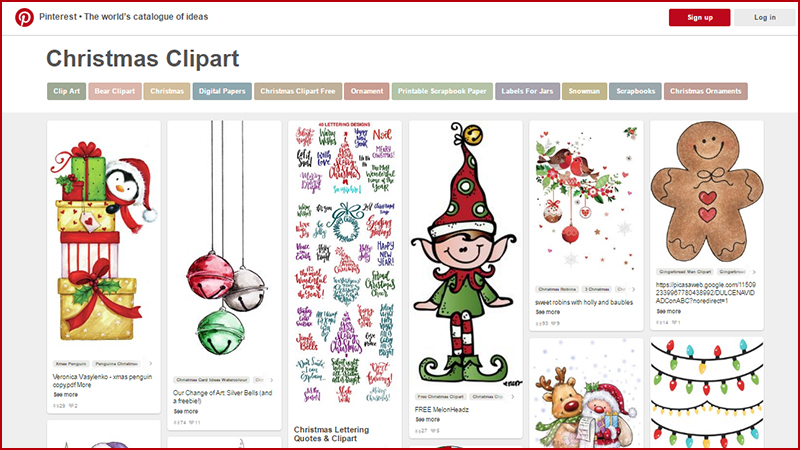 Collage Software Clipart Gallery
Don't want to bother yourself with downloading separate clipart images? Why not take a piece of software that comes packed with a bundle of funny Christmas cliparts then? Using a collage making application like ams-collage.com you can make your Christmas cards, party invitations or Santa letters in just a couple of clicks. This way you don't have to dig for separate cliparts, as the software has its own gallery of images.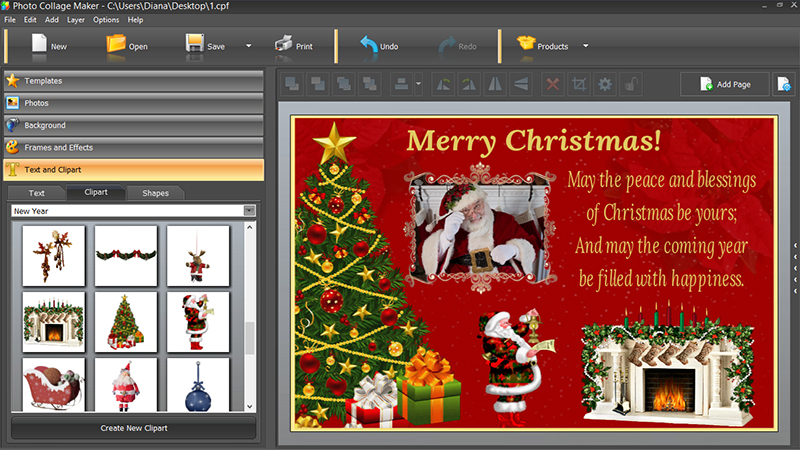 The Internet is full of free Christmas clipart of Santa, Christmas trees, snowmen, gifts, candles, ornaments, and nativity scenes. But if you are using the downloaded images for commercial purposes, make sure that you are actually allowed to do so. Spread the Christmas-y feel with beautifully decorated postcards, newsletters and greeting cards!