How to Make Your Own Calendar – 5 Tips for Custom Calendar Designs
Calendars are very common and well-used items in all types of homes and offices, regardless of the interior design. They come in all possible shapes and colors, but sometimes you couldn't but wish they would bring a more personal touch. So what makes a standard planner truly yours? Maybe it's a peculiar text font? Or the number of pictures you added? Let's find out together and create an awesome design using a custom photo calendar maker: http://photo-calendar-software.com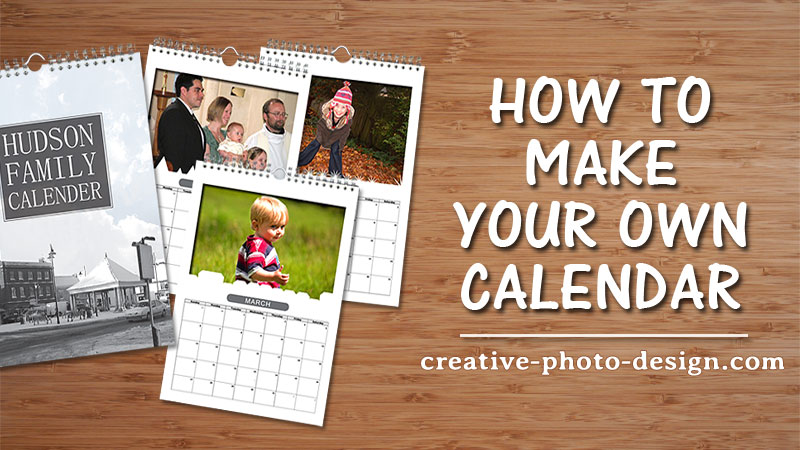 Pick a Suitable Calendar for Your Lifestyle
Calendar templates can be a good way to begin creating your custom calendar design, and they're often available as daily, weekly, monthly or annual. For a start, think about how you're going to use your calendar. For example, a weekly planner will be great for office workers, while a table calendar will help you remember family birthdays. Choose between pocket and wall templates depending on your lifestyle so you can enjoy a personalized calendar hanging on the wall or put inside your wallet.
Add the Photos that Hold Good Memories
Photo calendars can be a thoughtful gift that family members can appreciate all year. The best way to personalize your design is to insert your pictures of cherished moments or memorable occasions. Before you make your own custom calendar, look through your photo collection and pick the images that will look great. Decide how to arrange them on the calendar page for the best effect. You can use a central photo or combine smaller ones into a stunning collage. If your pictures aren't already on the computer, then you'll need to scan them on your scanner so they're digital.
Build the Month Style for Your Needs
With the help of custom calendar software, it's easier than ever to adapt the month style of the calendar to your taste and needs. After you've chosen the best photos and set the background image, you'd also like to touch up the color scheme of the month grid to fit it into the overall design. So change the color of the month header, weekdays and weekend, their font style and size to set the right mood.
What's more, the look and form of your month grid are fully customizable. If you plan to put some marks there, it's better to pick a table or column grid. If you try to achieve a decorative effect, though, there're plenty of oval, square and jigsaw month templates to choose from.
Mark Your Personal Events to Never Forget Anything
One of the best aspects of making a homemade calendar is the ability to include important dates throughout the year. It'll be far neater than scrawling your events with pen all over a lovely design. When you make a custom calendar, get creative and add specific themes to certain months so national holidays and family events will stand out.
Put festive Thanksgiving graphics on your calendar or romantic hearts and adornments around February to mark Valentine's Day. Personalize specific dates, such as birthdays, anniversaries or special occasions, using funny clipart images or inscriptions.
Use Your Custom Calendar as a Memento
Personalized calendars make brilliant gifts because the recipient has something that can remind them of your care and thoughtfulness all year round, and they can also keep the planner as a touching memento once the year is over. Print a custom calendar in high resolution so that all the photos you've chosen are perfectly visible and preserve their bright colors. After that, just find a way to bind your calendar so it looks neat and doesn't fall apart.
We hope you find these tips helpful and after you've learned how to make a custom calendar, you'll be glad to try your hand at creating your first homemade design. Out of creative ideas? Draw inspiration from this post http://photo-calendar-software.com/top-5-inspirational-ideas-of-customized-photo-calendars-for-2018.php and share the calendars you made with us!