Printable Calendar for May 2016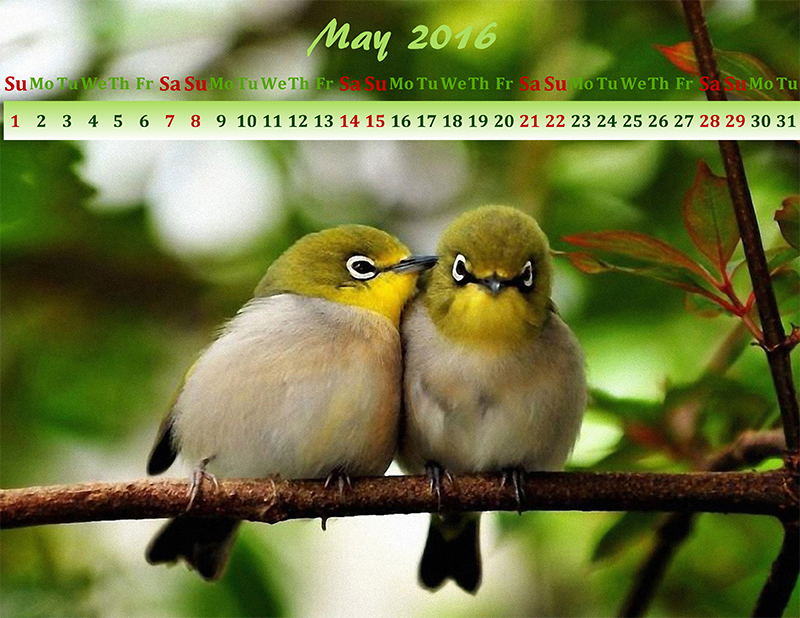 May I say
That I like May?
I wish every day
Was a May kind of day –
With growing grass
And buzzing bees,
With blowing breezes
And flowering trees!
Helen H. Moore
We often think of May as the last month that keeps us away from a sunny and trouble-free summer, but let's be more positive and give it the credit it deserves. The following thirty-one days will be filled with joy, fun and prominent holidays, like May Day, Memorial Day and Mother's Day, so why not make a cool printable calendar for May 2016 that saves all the important dates?
With Photo Calendar Creator application: http://photo-calendar-software.com, you can easily combine a great design and desirable functionality into a single printable calendar for May 2016! Whether it is a table planner or a vivid calendar with dates written in a line, be sure that you'll treasure every day of the passing month. So what are you waiting for? Give this May a chance, and it may be better with a personalized calendar!