12 Minimalistic Business Card Design Samples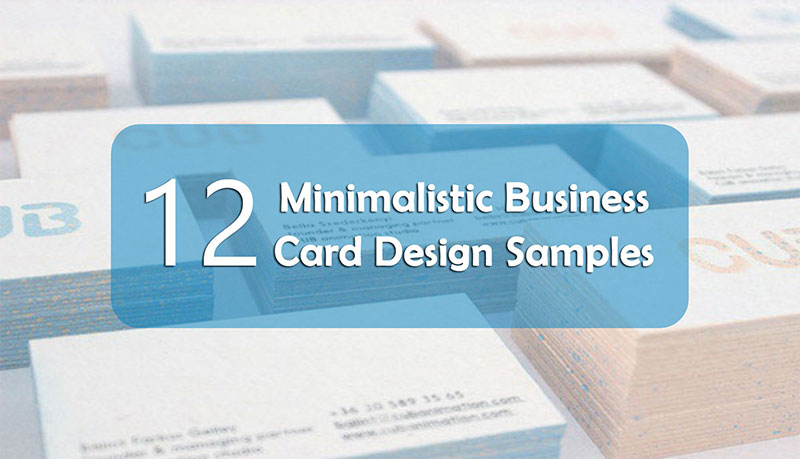 One of the most common and gravest mistakes you can make while creating your own business card is to overfill it with textual information and graphics. By doing this, you may think that you've got a fabulous design and tell your prospective clients everything they want to know, but in fact it's just too much. Simple doesn't mean bad or corny. A good business card will improve your professional image while a bad one will be seen as a failed attempt to look sophisticated. Keep on reading to learn the difference between these two.
So you want to make an eye-catching yet refined business card with your own hands, but it's easy to get overwhelmed in the creative process. How much personal data to add? What works better as the background: a monochrome image or an original picture? What color palette to choose? Searching for the answers, check out these minimalistic business card design samples that were created with the help of http://business-card-maker.com and get inspired with our collection!
1. Mobile Phone Repair Business Card
When creating your own business card you need to send a powerful message. For example, the chosen picture makes this card look rather funny. It reveals the card owner's positive attitude and shows that any problem can be solved with a smile.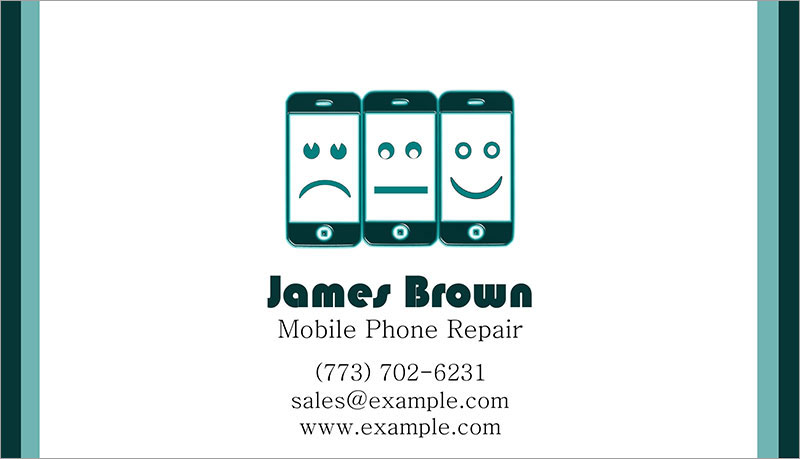 2. Manufacturing Company Business Card
Using white text captions can be a bold decision for a business design, but it works elegantly on this single-sided card. In this case it's really important to pick a proper color. With the mint green tinge, you create a fresh design that gives customers confidence in your skills.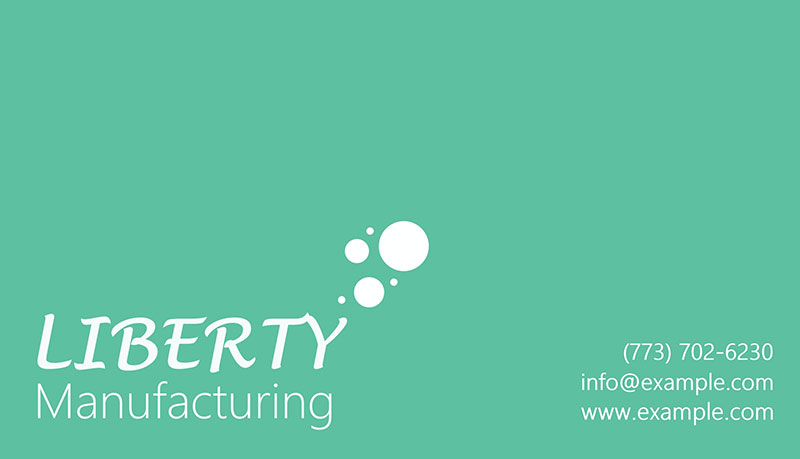 3. Web Designer Business Card
This one really stands out among other business card design samples as it provides minimum information. The card smartly makes use of contact data to drive clients to the website and learn more about the web designer behind this sleek piece of paper.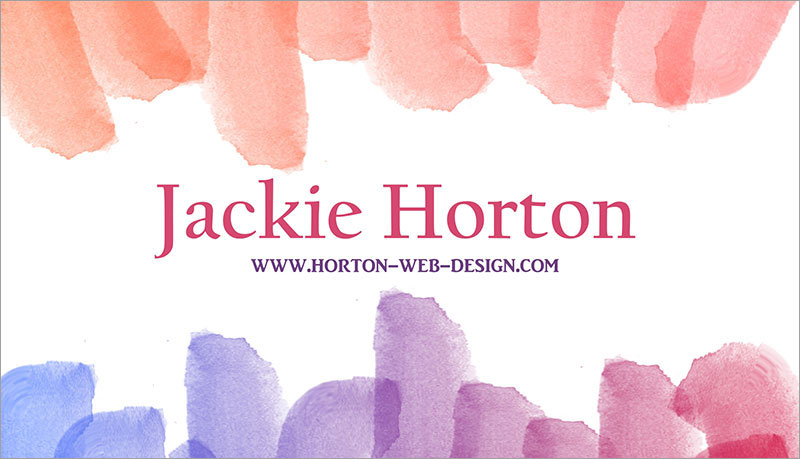 4. Computer Repair Business Card
This business card design imitates the look of a search page where a supposed client seeks help in computer repair. Being original and informative, the card immediately attracts attention and says that the solution to your problem is just one call away.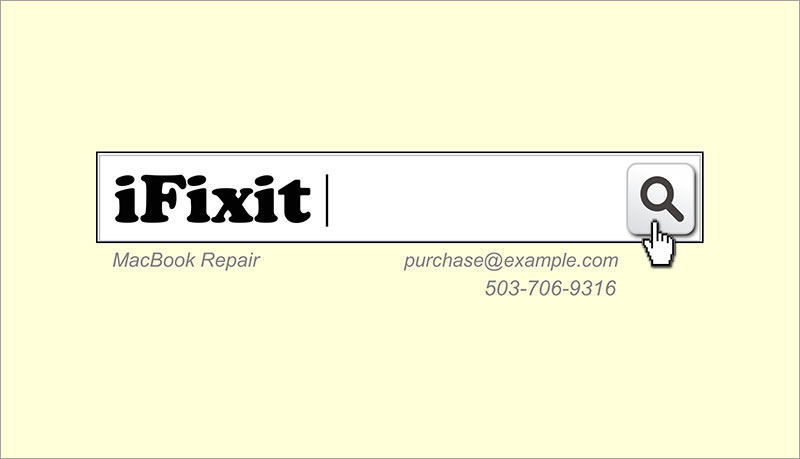 5. Retailer Business Card
If you want to use some photographic background, make sure that it won't steal the focus from the key information presented on your business card. What's more, the background image should look immaculate at close range and from a distance, so pick high-quality images.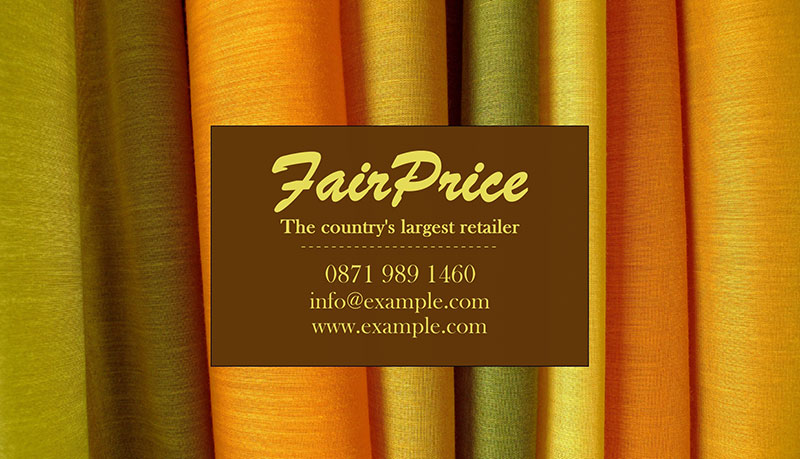 6. Family Consultant Business Card
The only decorative elements used in this card are ornamental angle brackets that help to guide the viewer's eyes towards the most significant information put into the center. Together with the golden color scheme, they make an exquisite and business-like design.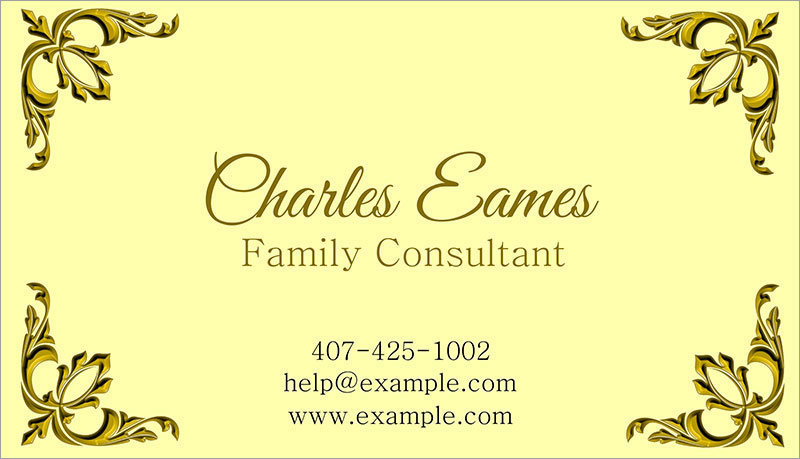 7. Restaurant Business Card
When you look at this delicious business card you instantly grasp the idea of the kind of business it represents. This time it's vital to provide the right address to welcome guests and website in case clients would like to order their food via an online form.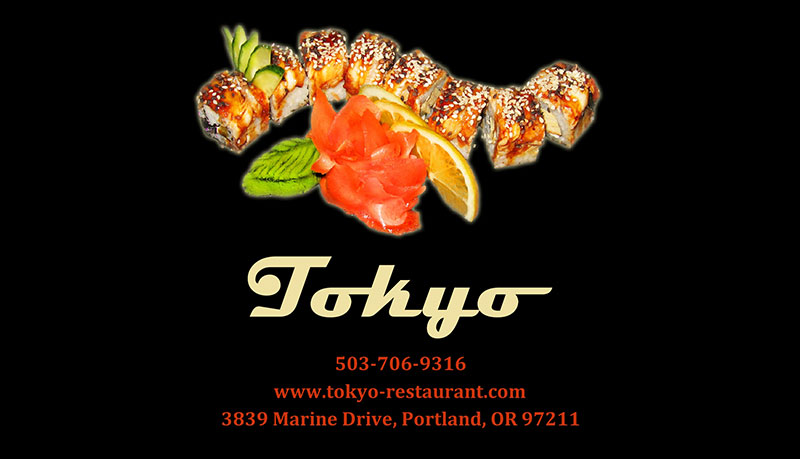 8. Private Teacher Business Card
Unlike other business card design samples that were made to look up-to-date and innovative, this one was designed to resemble old paper and quill pen writing. The stylish combination of italic and regular fonts will certainly catch your customers' eyes.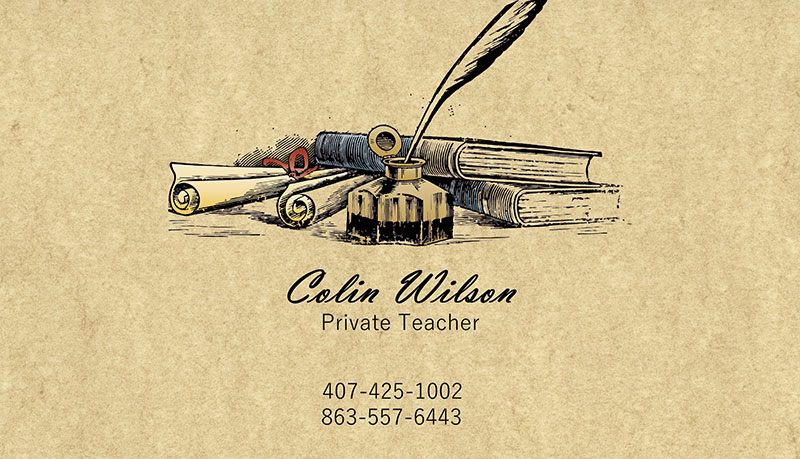 9. Sales Manager Business Card
Who says you can't make an easy and rather elegant design using geometrical patterns and forms? This card doesn't impress clients with a large logo or catchy slogan, but it gives space for contact information and presents its owner as a competent person.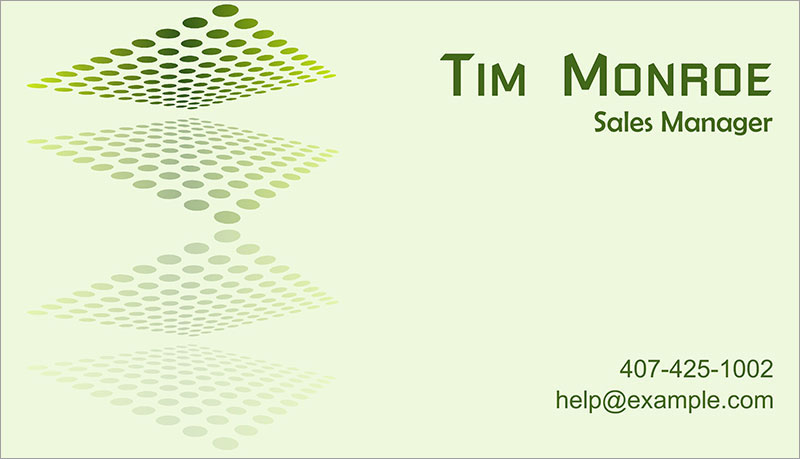 10. Personal Stylist Business Card
Even without complicated folds, you can easily make an entertaining and informal business card. The heart of this design is a themed picture that serves as the logo and background. The off-centered composition is another interesting feature of this card.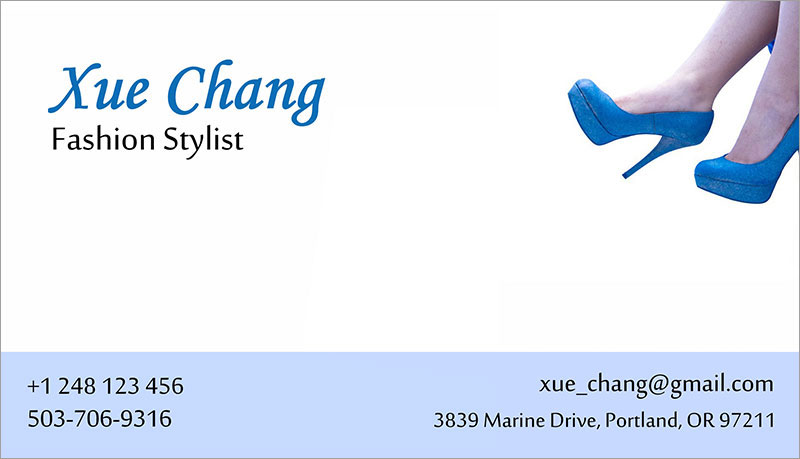 11. Car Repair Business Card
As a qualified mechanic or an auto sales manager you would like to bring the symbol of your work into a business card. Whether you choose a picture of a luxurious car or some repair parts, assure your clients that their steel horse will get the attention it deserves.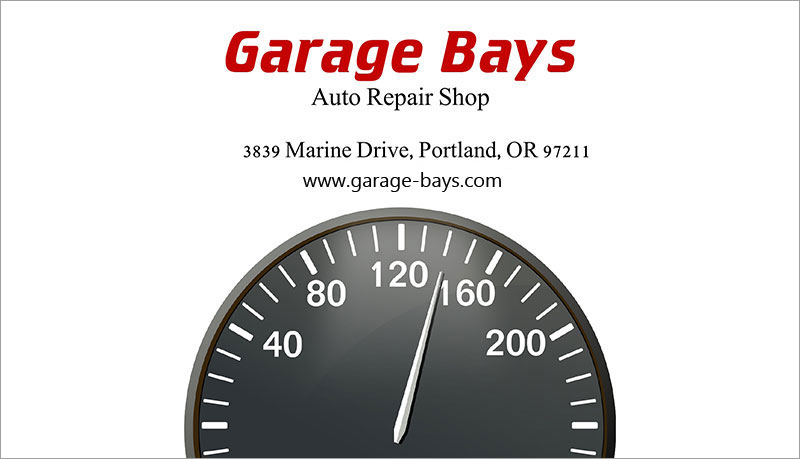 12. Attorney Business Card
If bright colors aren't your style, you can stick with the black-and-white palette. It's the combination of two colors that gives a visible contrast and appeal to your design. Combine this with classic elements like a logo and you'll get a clean and professional business card.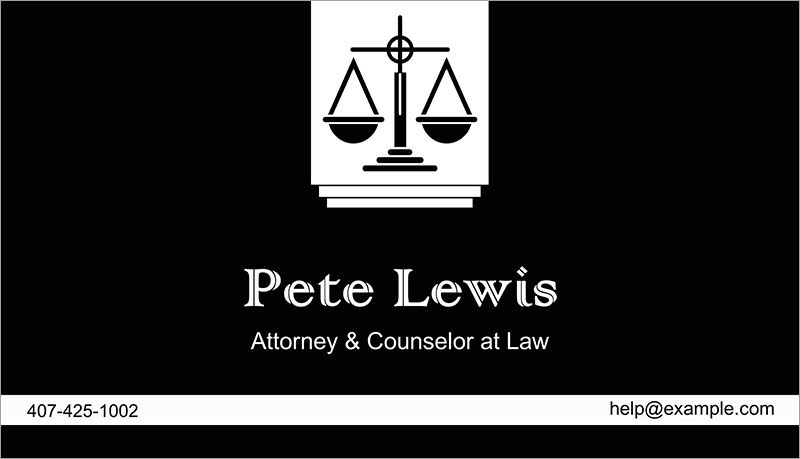 Whether you want to make your own design or just look for inspiration, this list of business card design samples we've put together will be of great use. Check out more business card examples: http://business-card-maker.com/examples.php and find the one you'd like to own!