10 Original Grid Collage Designs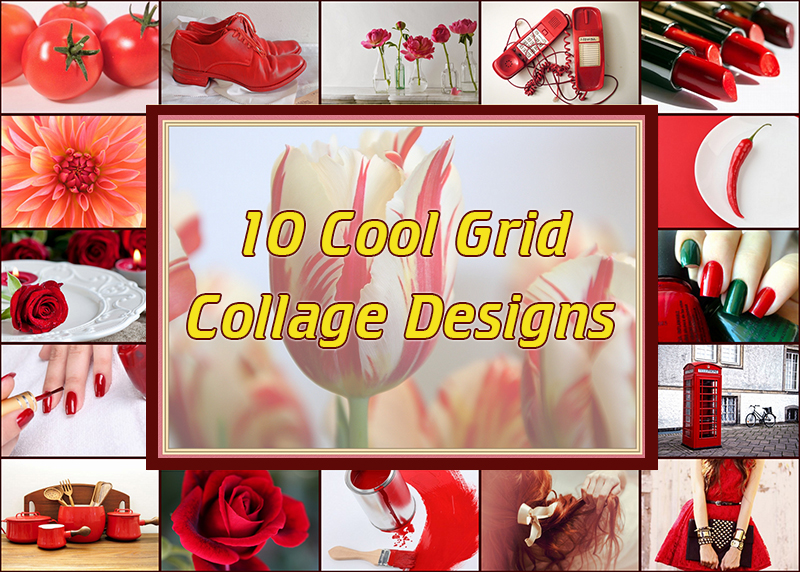 Every minute people from all over the world upload hundreds of new photos to Facebook. And that presents a problem for us – if we want to tell our story in several separate photos, we may fail to make our friends check it out. You see, clicking through a dozen of shots is kind of irritating for many people. The solution is to combine your photos into a grid collage that will show all the shots in one image. Choosing the software that has a grid collage option is a serious matter. With http://ams-collage.com you may create original grid collage designs with neat templates. Click "Read More" to meet the coolest design ideas for a grid collage!
Let's start with the chess grid collage design. An amazingly simple collage style – but how gorgeous it looks! To accomplish such a design, you just need to select two bunches of photos with contrasting dominant colors. For instance, we chose white and brown, as you can see in the picture below. You can try it with black & white, red & green, navy & light blue, mint & apricot. Add a complementing outline to the shots to complete the design.
The minimalist grid collage idea is perfect for those who prefer clean colors or delicate pastel tones. You can experiment with textured backgrounds, outlines of different colors and add a shadow to the photos, so that the collage looks dimensional. Making original grid collage designs is an absorbing and overwhelming process that allows you to express yourself with a handful of beautiful images!
The single color grid style is one of the most original grid collage designs. Try looking for the photos with one dominant color, then decide which picture deserves to be the center of the composition. AMS Collage Maker with quick and easy photo editing tools makes possible adding a frame to any of the photos in the collage, so you can give prominence to the central shot.
The side grid collage design is very convenient to display photos, it is simple to make and is perfect for attracting attention as well. Placing a photo as the background picture is an easy way out if you want to create an exquisite design with a personal touch.
There are plenty of black & white grid collage ideas, and you can never be stuck for inspiration here! We present you the fashion collage style – it may remind you of a newspaper page or some advert of an old faithful movie. Try applying some filters to the photos as well as adding shapes, and complete the design with a text caption.
Don't have enough photos to create a collage with many pictures? No need to worry – you can always create a simple grid design with six shots or even four. Make sure that each photo is in its place by shuffling them several times.
The two-tone grid design is derived from the single color grid idea. In our sample below, we turned the marginal photos to grayscale and left the central shot in color. The result is a classic collage with a restrained design – exactly what we needed!
Travel a lot? Have a good deal of pictures of the same location and cannot decide which of them to show your friends? Sometimes you need to show more than one shot so that they enjoy the beauty of the captured place properly. The panorama style grid collage is exactly what you need! Select the landscape photo as the central one; add the marginal shots and type the name of the place in the corner.
If you want to create a portrait grid collage design, make use of the idea below: we added a frame to the main shot to let the whole collage resemble a photo wall. The textured background looks like wallpaper, and the shadow of the central photo seems to be almost real!
The spotty grid collage idea is the one that children will surely adore! Look for funny clipart in the Internet or try some from AMS Collage Maker's gallery and add it to your collage. You can print your grid collage and add it to a scrapbook, hang it on the wall, or surprise your child with it. Your kid will certainly appreciate such a gift or even help you to accomplish the design.
Convenient photo enhancement tools like the crop tool or the brightness & contrast option can be a great aid in producing a high quality grid collage. If you need some software with user friendly interface and convenient grid collage designing options such as adding outlines, shadows or clipart, AMS Collage Maker should satisfy your creative needs and make your images look incredible. Are you feeling tempted enough to produce your own grid collage design? Oh, dear, I am afraid I cannot delay you anymore – get the software: http://ams-collage.com and share your creative grid designs with the world!