Vignette Effect in Photo Slideshow
Want to enhance your photos and make them look more stylish and attractive? Nowadays photo editing software offers a huge range of photo filters and creative effects; the task is to choose the most suitable and easy-to-use ones. Among the most popular and widespread of them, you can find the so-called vignette effect. It looks gorgeous both with single photos, which you can print or publish online, and with shots that you use in a photo slideshow or a photo presentation.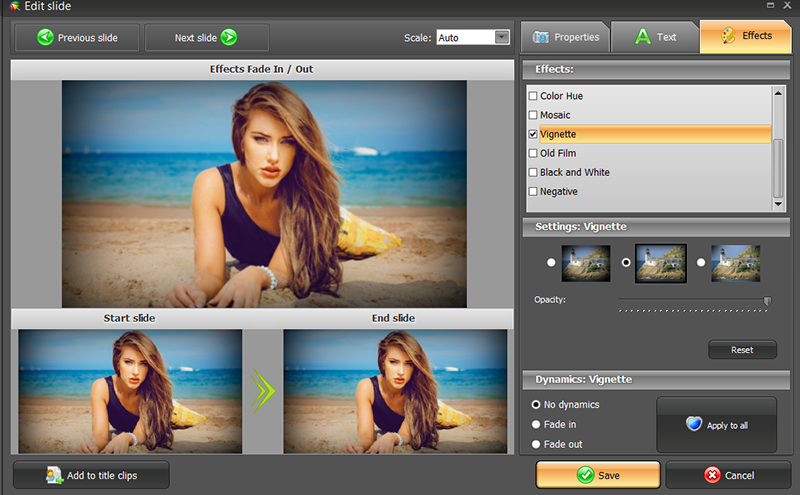 What Is a Vignette?
Have you ever seen photos with slightly darkened corners or borders? Sometimes they seem old-fashioned or even remind you of the analog photography. But sometimes they look stylish, refined and effective, because the main subject of the shot is highlighted and the rest of the image is made less prominent. When you use vignetting, you darken the less important details in the shot and make its center more outstanding. In this photo an almost invisible vignette is applied – as a result, it seems that the photo became sharper and more vivid.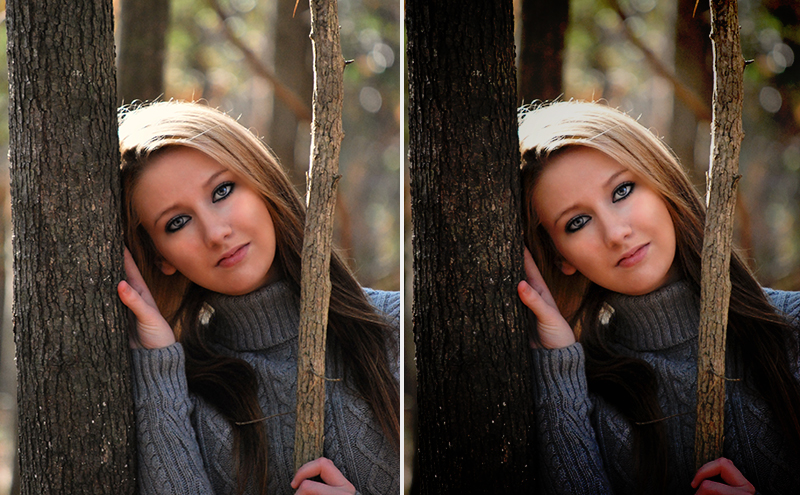 Why Use the Vignette Effect in Photo Slideshow?
Photo slideshows are a great way to showcase photos and to couple them with music and comments. Besides, with modern slideshow software you can add creative effects to your images to make them more spectacular and professional-like. For example, SmartSHOW slideshow maker offers you a chance to apply still and animated vignettes. This means that while your photo is displayed on the screen, its vignette can appear or disappear gradually! Just like in Hollywood movies!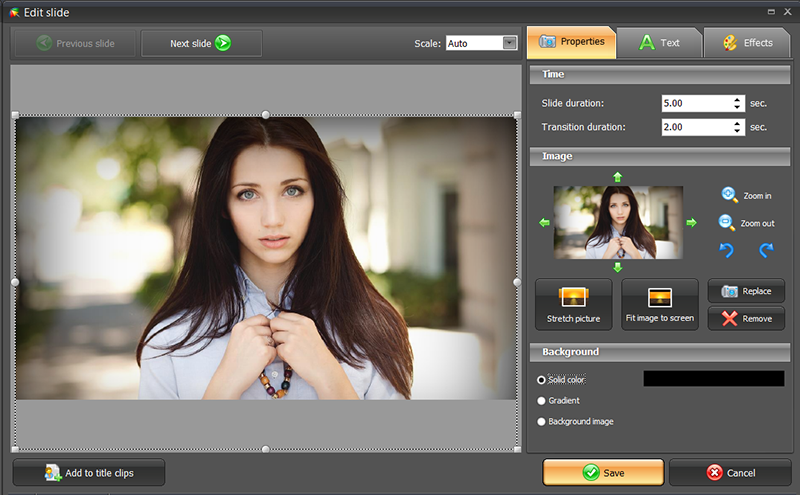 How to Use the Vignette Effect?
First, start SmartSHOW software and add the photos for your slideshow. Then go to the slide editor and open the Effects tab. Find the vignette effect in the list and choose the style you like the most. A vignette can be almost unnoticeable – use this type for sunlit landscape shots or colorful portraits. For a more vintage look, try a darker style – it looks perfects with twilight and indoor photos and especially with black & white ones. You can also make the vignette appear or disappear slowly by applying fade in or fade out. Save the changes and enjoy your slideshow!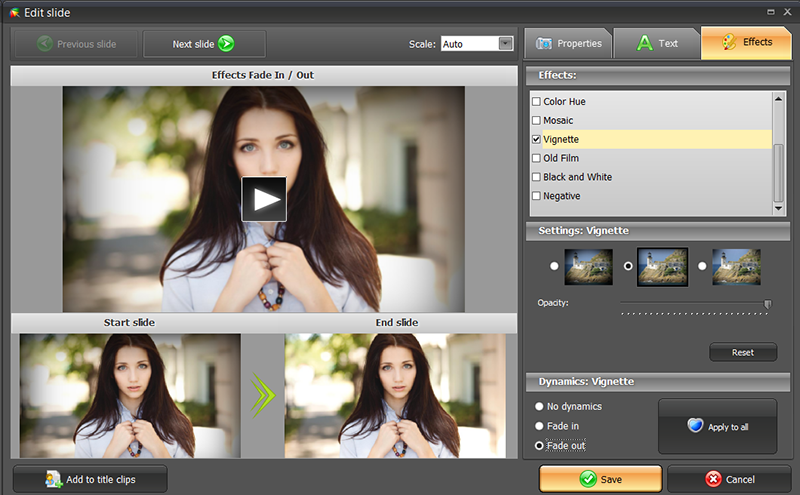 If you want to add more depth to your photos, the vignette effect will surely help you out. And using it in a slideshow will not only draw the attention of the viewer to the subject in the shot, but will also make your slideshow more dynamic and movie-like. So next time you have some photos to share, astonish your friends with a high-quality photo slideshow with creative effects!