Сlassic & Classy Collage Style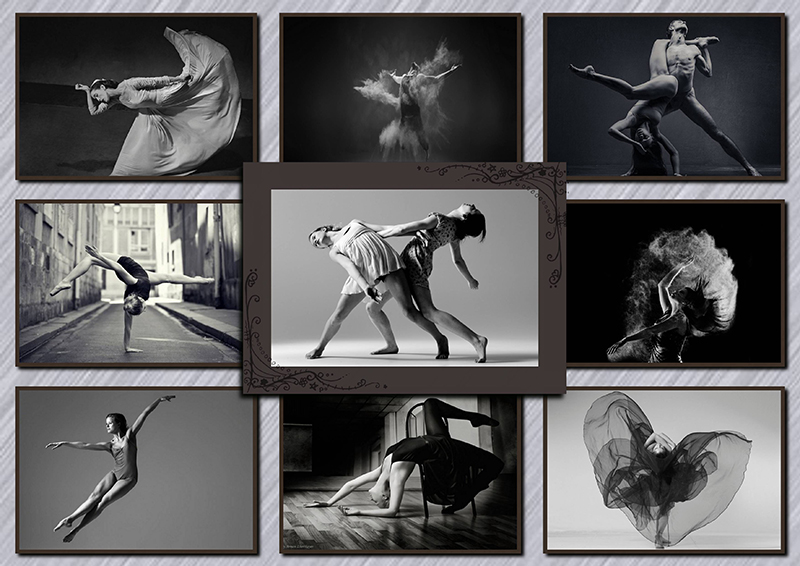 "You've gotta dance like there's nobody watching,
Love like you'll never be hurt,
Sing like there's nobody listening,
And live like it's heaven on earth."
― William W. Purkey
Grid collages are a popular way to arrange several photos into one work of art. They can be of different layouts and can include various number of images. It's up to you whether to use a central photo or to create a collage without it. As any other type of collages, you can embellish it with frames. I just used borders and added some flourishes onto the border of the central image. Intricate as they may seem, grid collages are very easy to make if you use proper software. For this collage style idea, I made use of Photo Collage Maker http://ams-collage.com/
Grid collages are perhaps the ideal solution for printing purposes – if the photos you use are of high resolution, you can print your design in whatever size you need. A poster, a desktop background or a promo image – grid collage is a must-try!