5 Cute Father's Day Gift Ideas
Looking for cute Father's Day gift ideas? It's no surprise! This day always makes you struggle to find something special to celebrate your dad. He's always been there for you since the very beginning. He was the first who held you in his arms. He's done his best giving the whole parenting thing to you. He taught you plenty of important life lessons and gave you a lifetime of wise advice. Instead of just another "Best Dad" mug, let's find something exclusive to make him feel special.
Absorbing Puzzle
A personalized photo puzzle is a perfect gift for Father's Day. Choose the sweetest photo that will speak to your dad's very depth and spend fun hours with him putting pieces together. The more people are in, the more amusement in the game. Bring the little ones into the fold. That's family building, really! There's a variety of services online, for instance, Shutterfly, where you can order a custom photo puzzle at a reasonable price.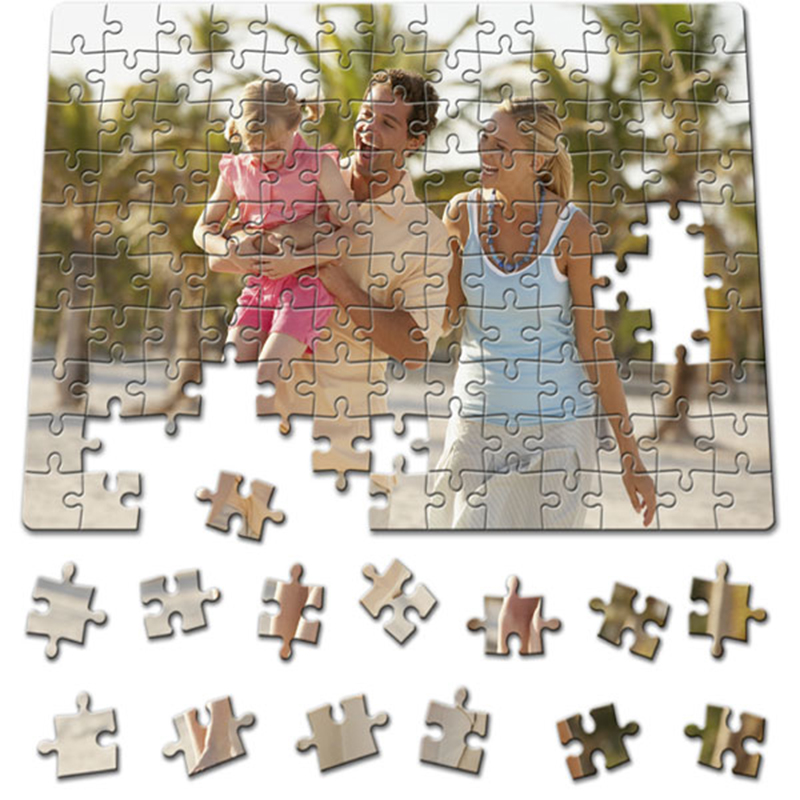 Awesome Poster
Another creative gift idea for Father's Day is a poster made from meaningful photos. You can create it with the help of some collage making software. One of the most efficient apps I've come across is Photo Collage Maker. I recommend that you watch a comprehensible tutorial demonstrating how to make a cool poster: http://ams-collage.com/how-to-make-a-collage-poster.php. Give it a go and show the life story of your father and you in one poster – he'll love the present.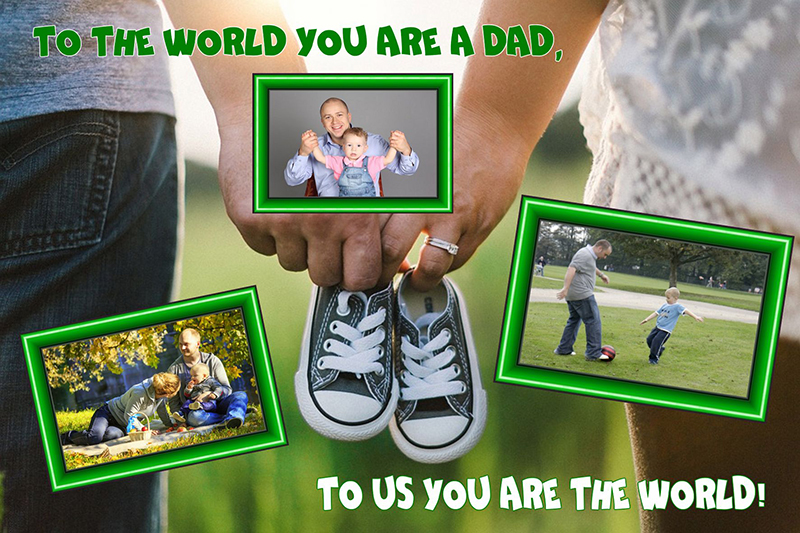 Exclusive Pillow
Want to treat your dad to something lovely yet useful? In this case my vote is for a photo pillow. You can design the pillow with the most memorable images, either one or several. Pillows like this are not just a piece of interior decoration. Each time your papa wants to have a rest in his chair or on the sofa he'll see that sweet reminder of you, sit back, relax and feel peaceful. By the way, Snapfish offers a large choice of templates for you to start your design, different cushion sizes and an affordable price.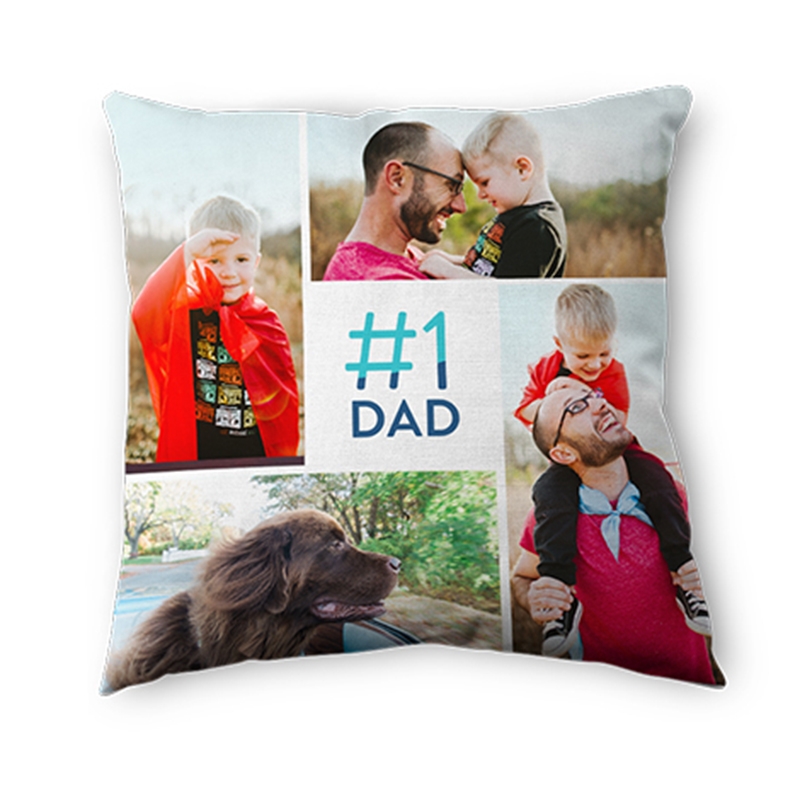 Keepsake Movie
This creative Father's Day gift is perfect for those who like to surprise their family and friends with extraordinary presents. Make a video greeting card or a slideshow from the most cherished family photos, add some personal messages and wishes, and dad's favorite music tracks. You can use any slideshow creator, but from my own experience I'd advise you to get started with SmartSHOW 3D.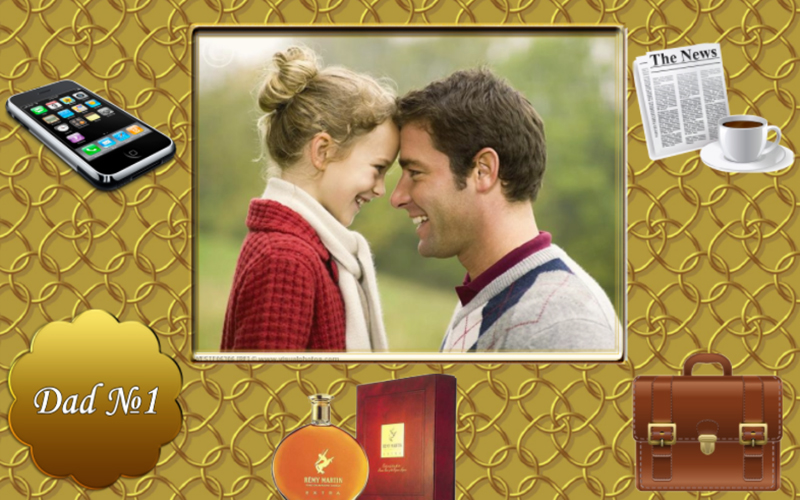 No worries if you're new to filmmaking. First, the program is easy to use, and second, you just have to check out this guide to learn how to make a presentation with its help http://smartshow-software.com/fathers-day-slideshow-ideas.php. Having this software, you'll manage to prepare the gift for father's day in minutes.
Desk Souvenir
If your dad has received all kinds of gifts by now, I've got one more amazing idea for you – a custom photo block. Wooden blocks decorated with sweet photos can be placed on the desk, on the shelf or on the wall. You can customize these blocks as you like – you choose the images, the fonts and the colors. Order the blocks at EtsyStudio and make a present of photos that stands out more than just a standard photo frame. The hard bit of work will be done for you by the studio craftsmen. All you need to do in the end is just to give the gift box to your father and see his happy tears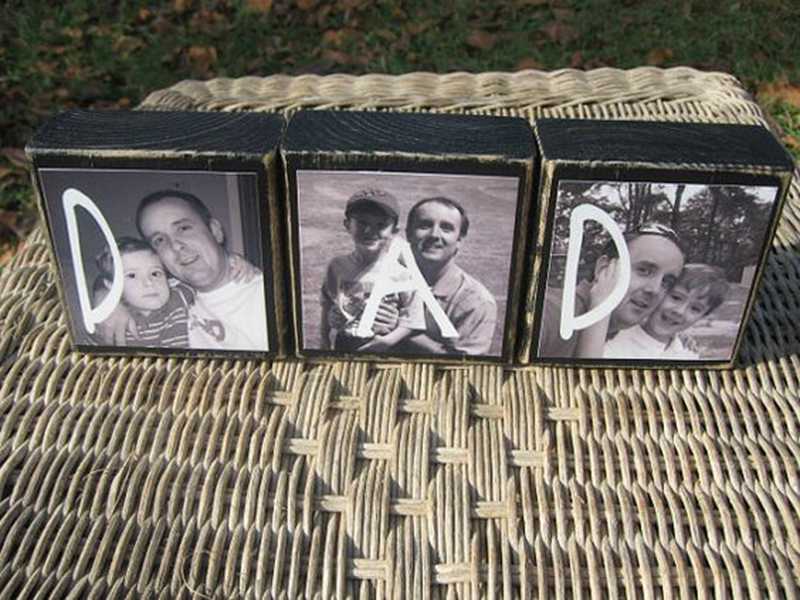 Show Him You Know Him
If you were lacking ideas on what to present to your dad, I hope my post was useful for you and you have chosen one of 5 Father's Day creative gift ideas above. For even more ideas, check out this post: http://www.creative-photo-design.com/top-5-personalized-gift-ideas-for-fathers-day. No matter what your papa is, make this day special for him, show your love, thankfulness and care and let him feel unique. He deserves it.