5 Valentine's Day Card Designs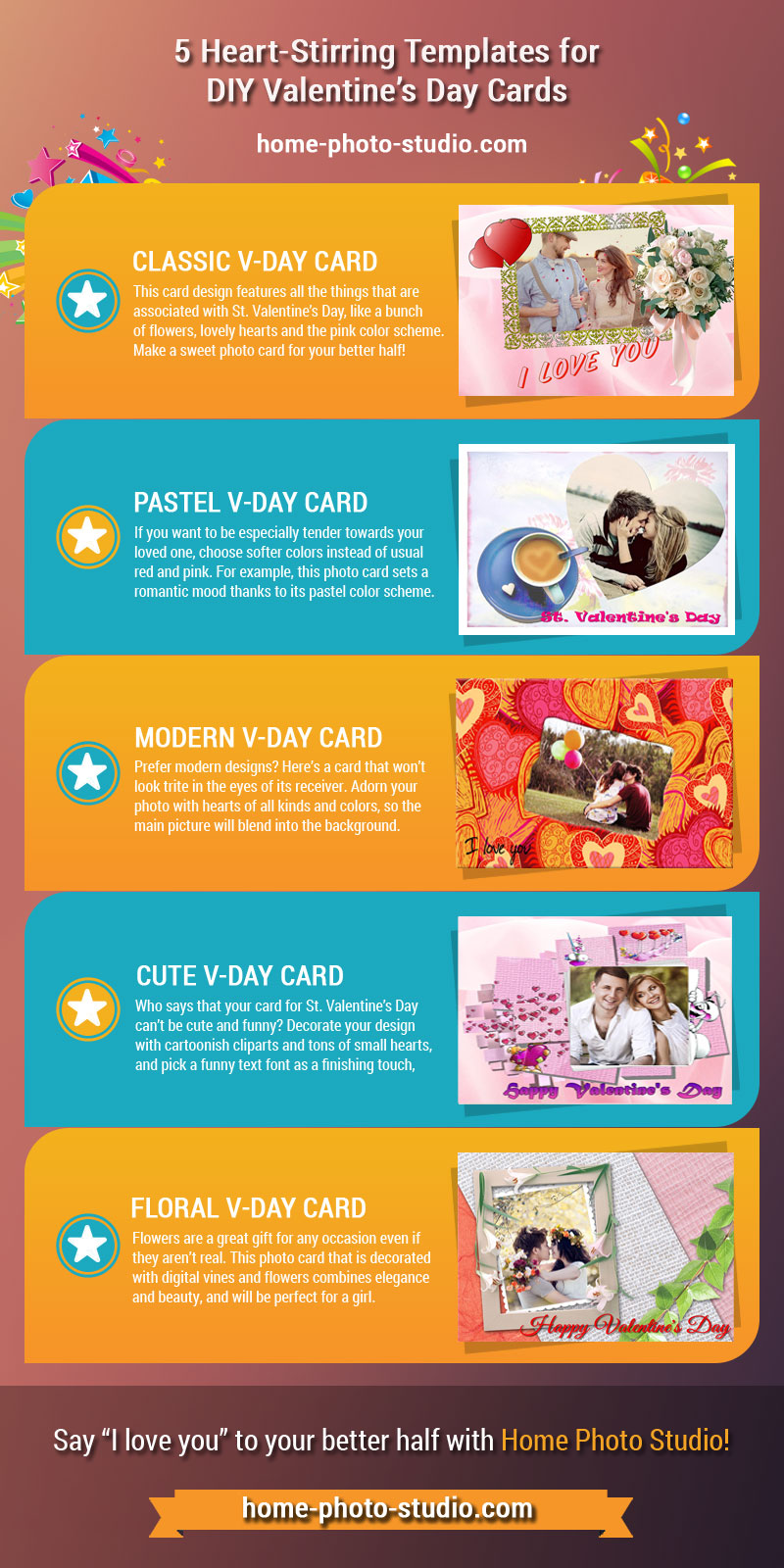 What to get your loved ones for Valentine's Day? We all face this challenge every year, so it's high time to get creative. If you aren't bent on getting gifts like flowers, chocolates, cookies or aromatic candles for your significant other, consider making a festive card with a photo of you two together. That way you won't spend hours scouring the internet for mainstream cards delivering sweet messages to your loved ones that won't be shipped in time. Check out this selection of Valentine's Day card designs that will surely stir your creativity and charm your better half in the process!
With today's post, I'll show you a bunch of fabulous greeting cards for Valentine's Day that were made with Home Photo Studio: http://home-photo-studio.com. While working with the card templates this software provides, you just need to pour in a little customization to make the design yours to give. These handmade cards with personal photos will be a great alternative to trite retail gifts, so get yourself comfortable and look closer at all the romantic cards I've gathered here for your inspiration.
Classic Valentine's Day Card
If you're looking for Valentine's Day card designs that have stood the test of time, this one will surely satisfy your tastes. In order to create this card I indulged in some old romantic comedies, like "When Harry Met Sally" and "You've Got Mail", and adopted the well-used pink color scheme into my design. Decorated with lovely hearts, a bunch of flowers and an elegant frame, this sweet photo card perfectly suits the occasion and sends tons of love to your significant other.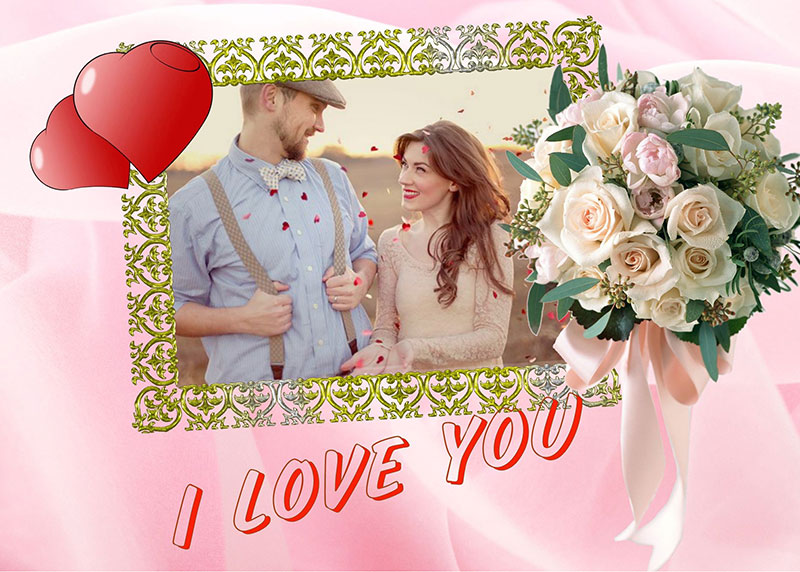 Pastel Valentine's Day Card
What I like about this card design is that it's simple and understated, yet it gets the point across. Love doesn't have to be expressed in an over-the-top kind of fashion. What's more a garish Valentine's Day card would look cheap and insincere. Here softer tones of usual pink and red colors set a romantic mood and let you be especially tender towards your loved one. A heart-shaped frame gives your photo a lyrical look and instantly draws the recipient's attention to it.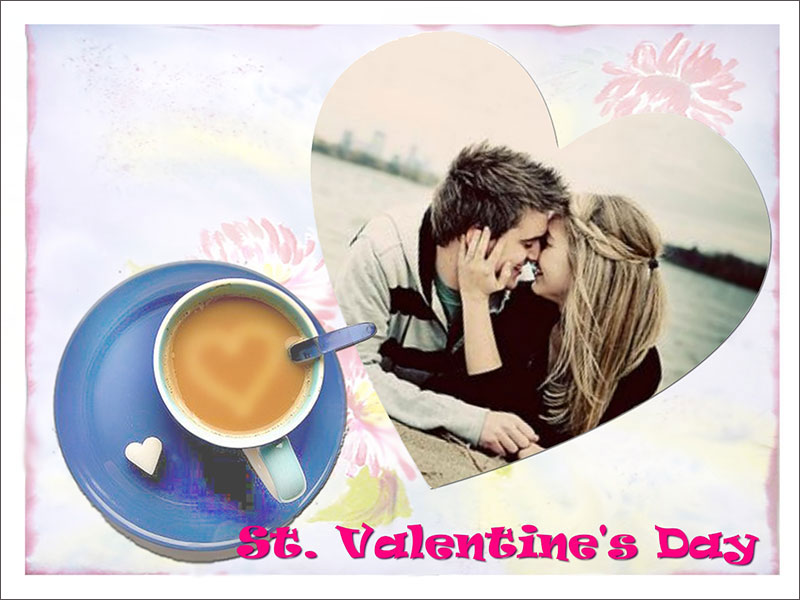 Modern Valentine's Day Card
With the background image taking up most of the card, this Valentine's Day card design looks rather fresh and modern. Blending your picture into hearts of all kinds and colors is a great way to avoid trite frames and masks that are usually associated with February 14. The overall color palette is a shade darker than the others presented in this list, so it easily stands out from the crowd of retail greeting cards. If you prefer modern and bold designs, this one seems to be made for you!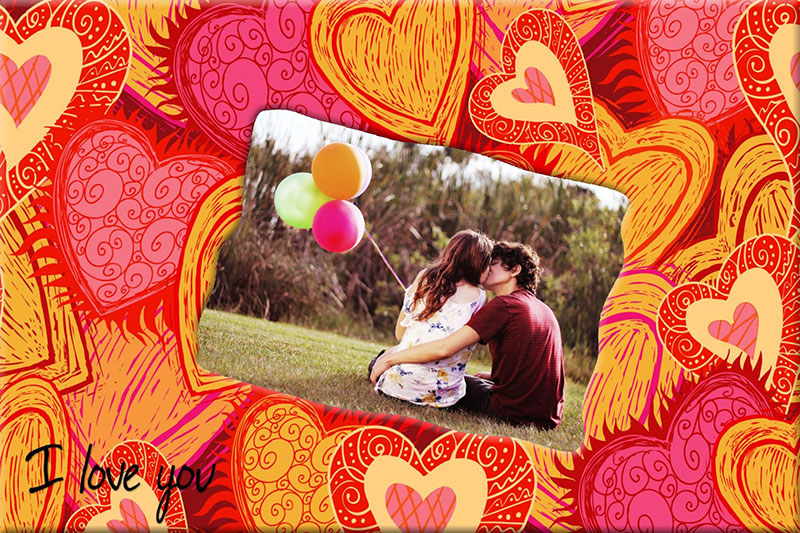 Cute Valentine's Day Card
Like all girls I adore something not too sentimental, but still a little bit sweet. The same goes for Valentine's Day cards that are received year in year out, and can bore their unfortunate receivers to death. Making a festive card design that is cute and funny is the best way to surprise your better half who expects a common red-and-pink card. Adorn your card designs with cartoonish cliparts and dozens of small hearts, and don't forget that the chosen text font also plays a key role.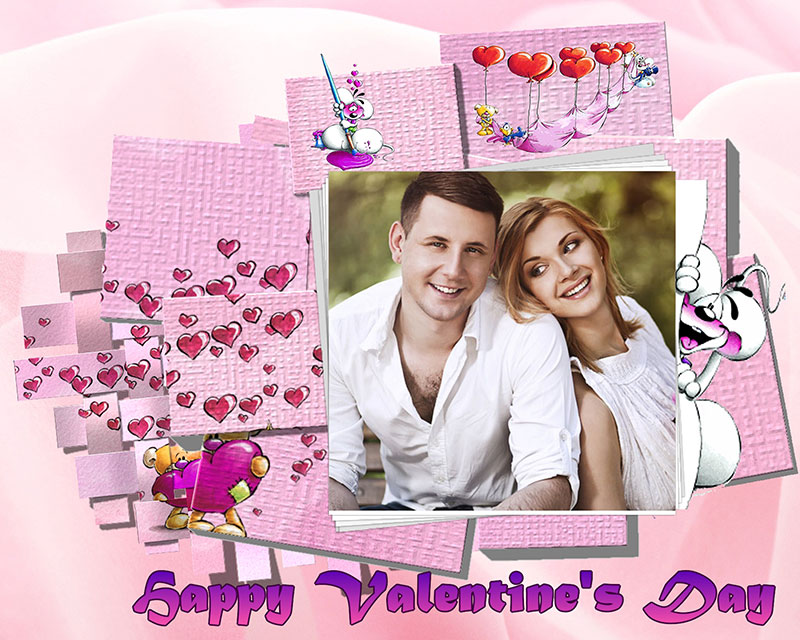 Floral Valentine's Day Card
Flowers are a great gift for any occasion even if they aren't real. So why not insert them into your festive design? This photo card for Valentine's Day is decorated with digital vines and graceful flowers that will never fade away. The soft pink-and-green color palette combines beauty and elegance, and makes your dear one think about the coming spring. This DIY gift is unique among other Valentine's Day cards and perfect for your lovely girlfriend or wife.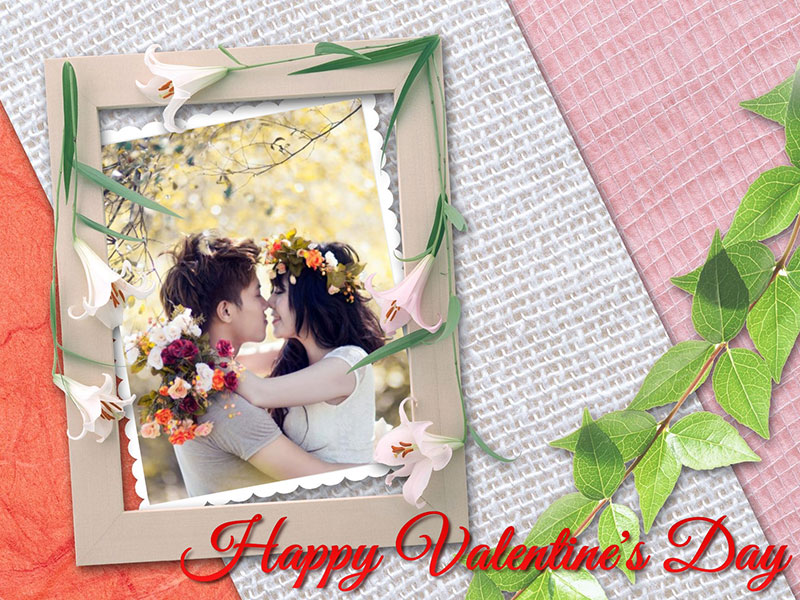 Like these Valentine's Day card designs? Now you can make your own lovely gifts for all the important people in your life. Whether you're sending a note that's romantic or just says "thanks for being my friend," there's a wide range of creative designs for everyone. If you'd like to get even more inspiration, check out this video lesson http://home-photo-studio.com/cute-valentines-day-card-ideas.php that will show you how to combine cutout hearts, cute cliparts and floral embellishments into your romantic designs. Grab some fresh ideas for your Valentine's Day card this year and bring them to life!