Nowadays making a Thanksgiving slideshow becomes significant, because many people started forgetting of the historic events and cultural traditions underlying the great day. Have you met those people who naively limit their Thanksgiving Day needs to eating the dreamy holiday meal? Do not allow your growing-up kid to become one of them! You can foster a conscious generation by creating a Thanksgiving slideshow that will later be transferred to your grandchildren as a family relic.
Want to treasure your family traditions and cherish them with a Thanksgiving slideshow? Read on to learn how to make one!
First of all, you need to click through your photo and video archives to pick out the most valuable shots. Family dinners and vacations, birthday parties and going outs are perfect for the Thanksgiving project. Avoid blurred photos and videos that suffer from camera shake – they can ruin the whole thing. Then get proper slideshow making software like http://smartshow-software.com/ that allows mixing photos and videos in one project, gather your family to realize a collaborative project and follow the steps below to complete the desired Thanksgiving slideshow.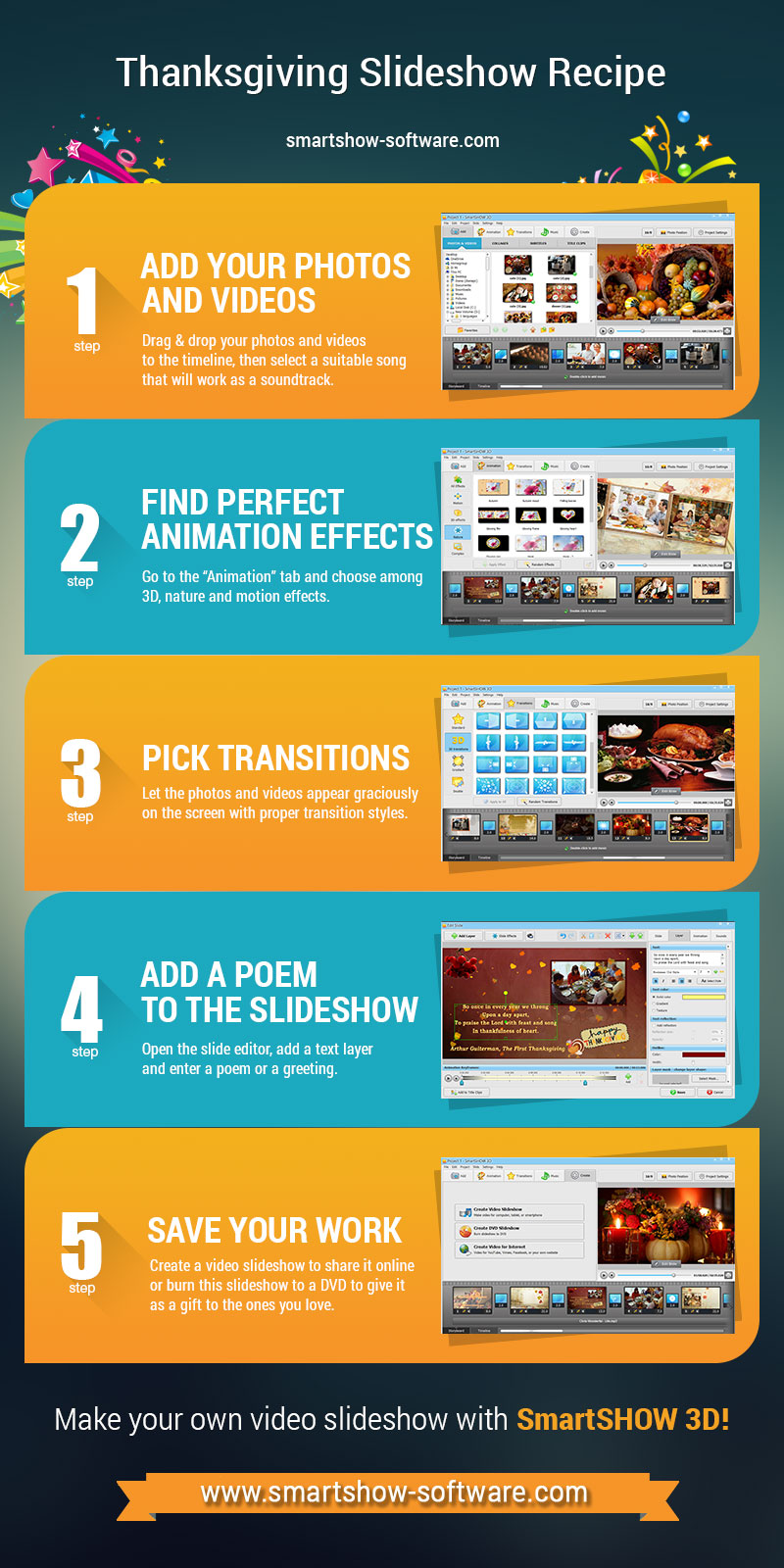 A small bonus for the ones who have read up until now – you can get the free demo version of the above-described software here: http://smartshow-software.com/download.php. I hope this Thanksgiving slideshow recipe helps you have a good time with your family and get a video art piece as a result. Enrich your Thanksgiving dinner party with a heartfelt music slideshow!