How to Make a Memory? Five Ideas for Vacation Slideshow
When the calendar hits September and typical fall melancholy sets in, you may find yourself mentally unprepared for the change of season. If so, go through tons of photos taken during the summer and think about transforming them into something special. This infographics presents five ideas for vacation slideshows that will give your favorite shots a new and more entertaining life.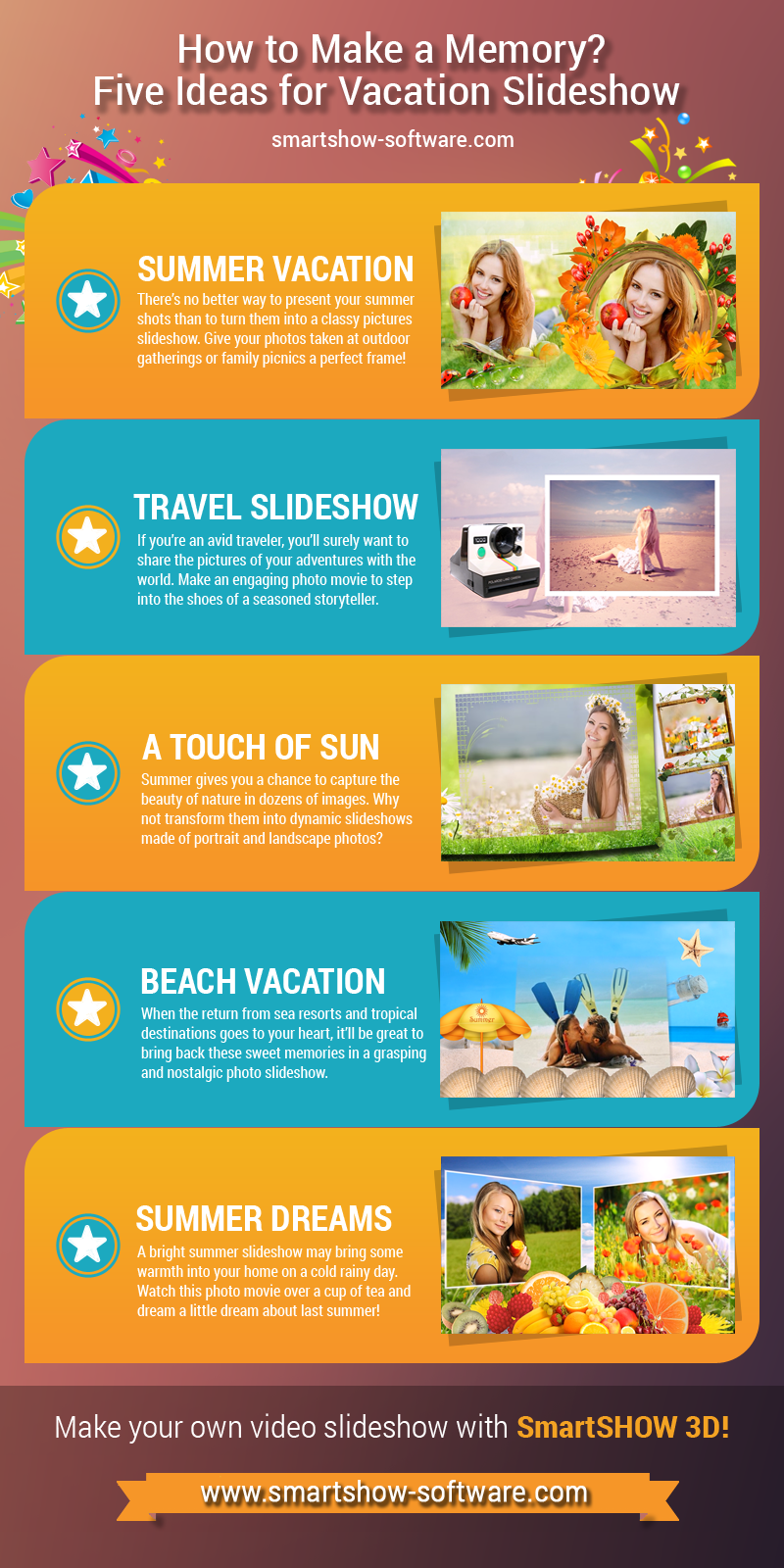 Let's see what tools will help you to display the chosen photos in all their glory.

Summer Vacation Templates
Relive a great time spent in the countryside or the city outskirts with the set of vacation slideshow templates featuring intricate frames, dazzling effects and moving cliparts. These vivid designs will set you back to sunny days and revoke sweet memories of mirth and joy. Watch a sample slideshow and learn how to make that summer feeling last through the fall!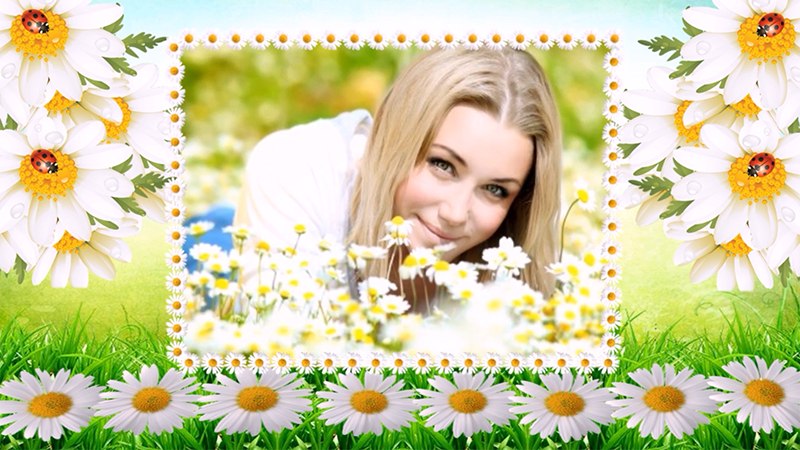 Travel Slideshow Templates
Whether it was a seaside vacation, cultural sightseeing or travel adventures this exclusive pack of themed slide styles will help you to create a road trip photo movie. The set embraces ready-to-use templates that are filled with the spirit of travel. Get this pack to jazz up your pictures with dynamic collages and original transitions, and share the results with the world!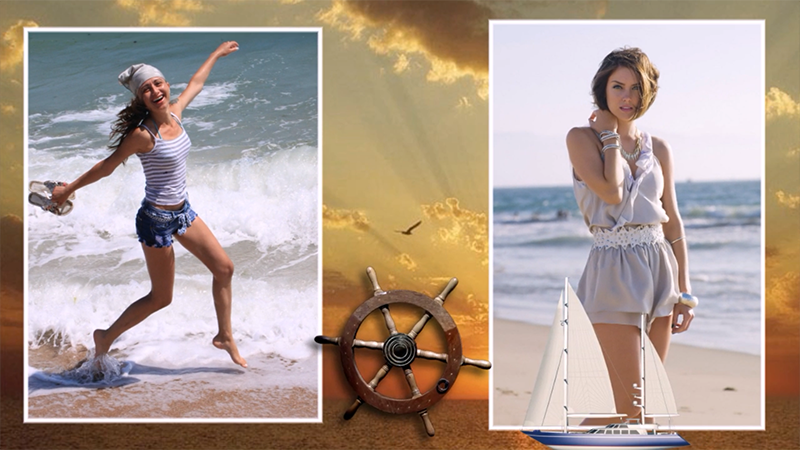 "A Touch of Sun" Templates
If you have tons of summer photos that are gathering digital dust on your computer and still waiting for their moment of glory, think about making a gorgeous vacation slideshow. This exquisite collection of bright templates brims over with sunshine and freshness. There you'll find elegant frames, classy collages and breathtaking animations suitable for both still images and video clips. Check out a guide on how to make a summer slideshow and try it on your bright summer photos!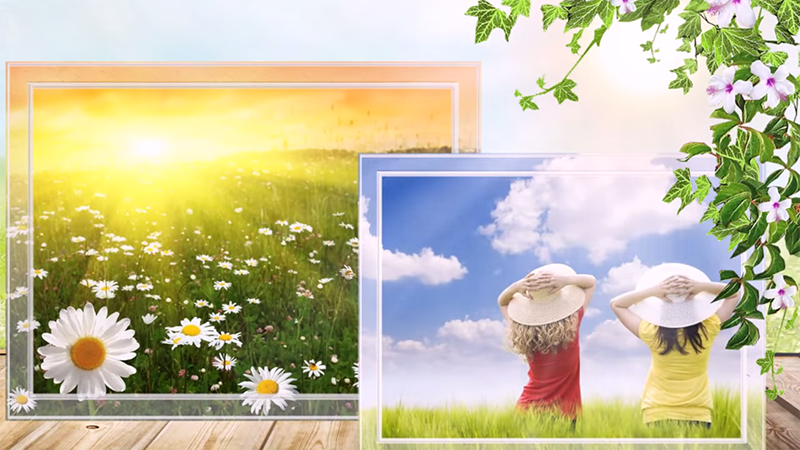 Beach Vacation Templates
Your best holiday memories can be saved and cherished in a stunning slideshow made with this unique style pack. Colorful templates, animated background images and smooth transition effects are the triggers that evoke a joyful mood and make you remember recently visited sea resorts. Learn more about the templates and enjoy exotic slideshows on long chilly evenings.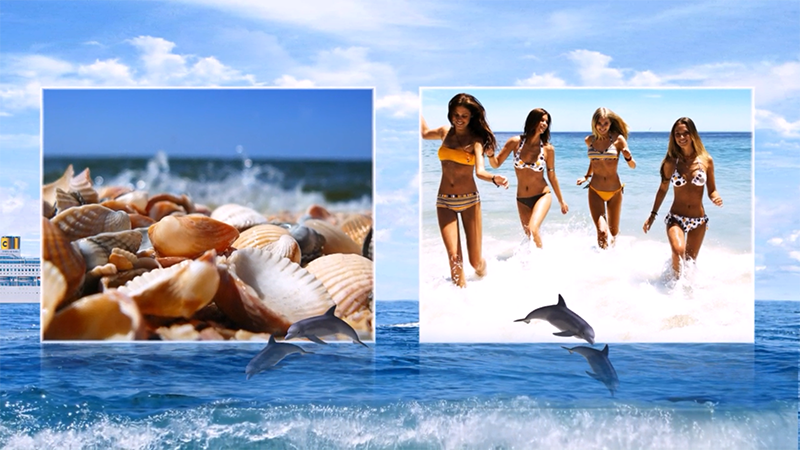 Summer Dreams Templates
This set is filled with flowery- and berry-like templates that will make you dream a little dream about last summer. Your picturesque rural shots and even urban photos can end up as awesome vacation slideshows decorated with stylish frames and juicy cliparts. Click on a demo video to take a look at all the creative opportunities this templates collection offers you.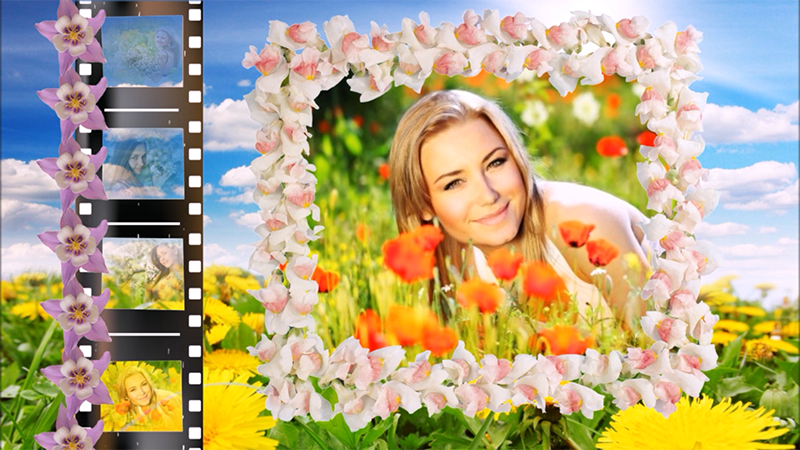 You'll be pleased to know that these themed templates can be simply loaded into SmartSHOW 3D software and be used for making brilliant slideshows in no more than 15 minutes. Although they have integrated animation settings and multiple layers of embellishments, you can still customize them to your own liking. With fall being on your threshold, look back on those final summer days and stretch them out with exciting vacation slideshows.