Lovely New Year Card 2018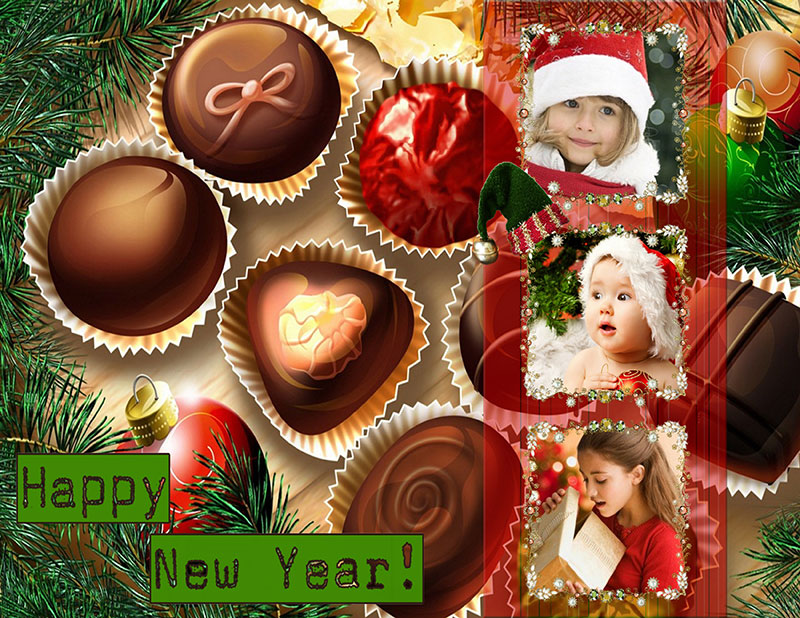 In the last days of 2017 we can't but wait for the year 2018 to come and bring new impressions, achievements and acquaintances. But before we turn another page of our history book there'll be a big celebration with tasty food, atmosphere and closest people around. How to send your warmest wishes to those who won't be present at the party? Make it with a personalized Happy New Year card!
Take a look at this lovely card design. Chocolate decorations go well together with sweet photos of kids, but you surely want to insert your own pictures. Download Photo Collage Maker: http://ams-collage.com/ and find this card template and many others in its vast built-in collection! Play with different styles and embellishments to create a truly one-of-a-kind New Year card. Don't forget to add text captions with the best holiday wishes and greetings. Here's one from our creative team:
In soft glistening night of stars,
We hope all your aspirations come true.
May every star present in the sky,
Bring love and mirth to you.
Happy New Year 2018!