Photography Portfolio Ideas
You have some great shots and you want people to notice them. How do you show your photos to your potential customers or admirers in a way they will surely get hooked? Nowadays popularity among the audience and business success largely depend on the way you present your services and the quality of your photos. The most effective photography portfolio ideas deal with photo slideshows of different styles. Meet the most popular of them below!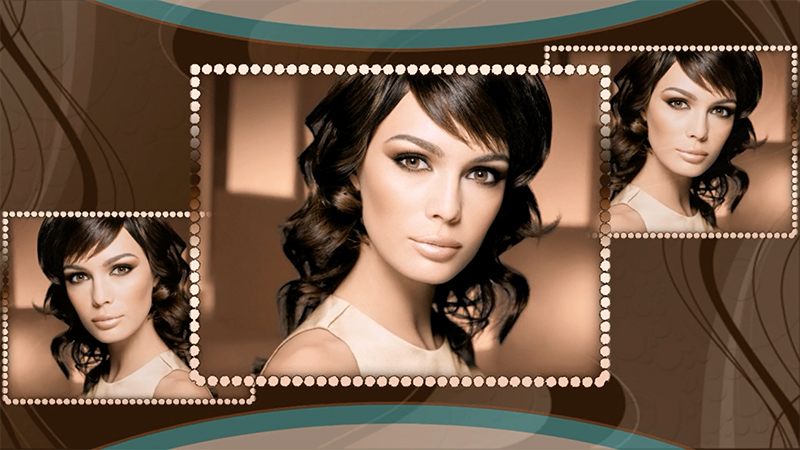 Glamorous Styles for Photo Slideshow
Social networks and websites are essential for creating a stable customer base. But searching through dozens of photos is a bit tiresome for the viewer and he may leave the page without reaching the end of your photo gallery. Far better is to create a slideshow with music that will emphasize the beauty of your portraits, your skill of working with light and photo editing software. Such glamorous styles for photo slideshow as here http://smartshow-software.com/glamorous-styles-for-photo-slideshow.php suit portraits made both indoors and outdoors.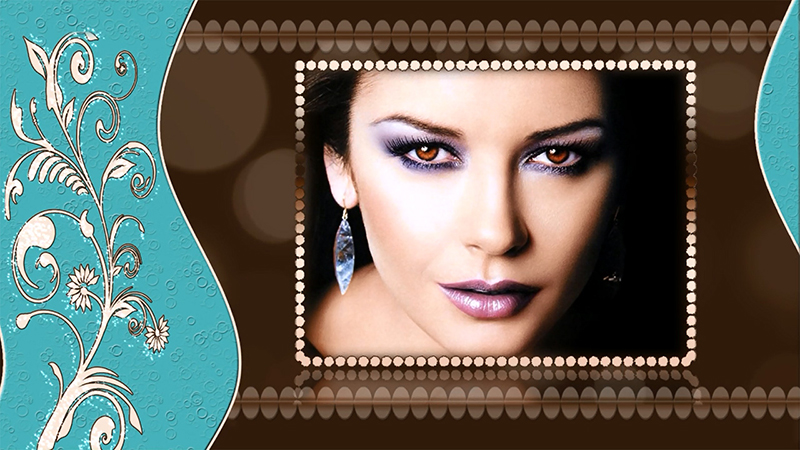 Professional Slide Styles
Any portfolio presupposes a collection of the best photos, and whether you do portraits, travel or photojournalism your portfolio is the tool that showcases your artistic capabilities. Do not include multiple images that are only slightly different – it may demonstrate an inability to make the right choice among a variety of options. Some professional slide styles like in this compilation http://smartshow-software.com/professional-slide-styles.php will add presentability and splendor to your slideshow, retaining the viewer's attention and underlining your serious approach to work.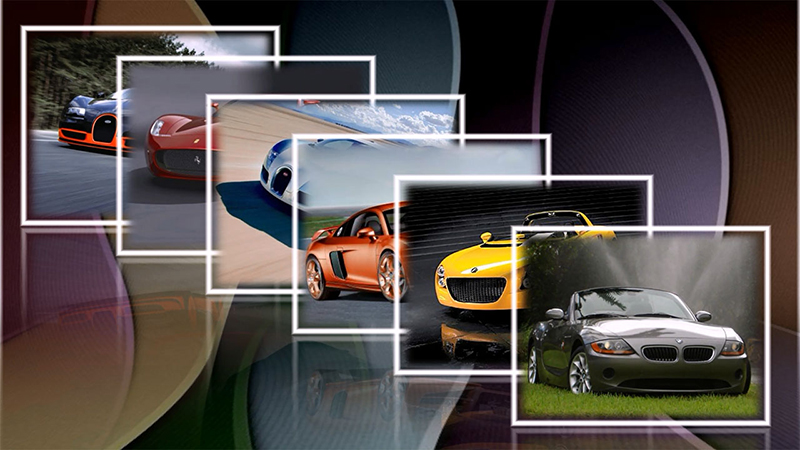 Wedding Portfolio Ideas
Considering the audience of your portfolio is a key to success. If you aim at couples looking for a wedding shoot, remember that most weddings are full of white and pink with beautiful flowers and ornaments. In order to attract wedding clients, your portfolio should be of the same style, for example this wedding slideshow idea combines pastel backgrounds with smooth transitions http://smartshow-software.com/romantic-wedding-slideshow-templates.php. Add some romantic song to your portfolio as the soundtrack – couples will love it!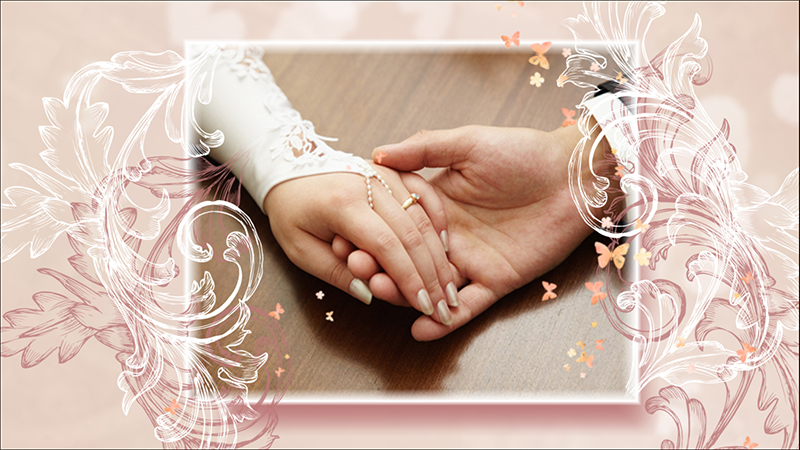 Love Story Portfolio
For a love story promo, take St. Valentine's Day photos or the shots you took for some wedding reception. You may use bright and vivid colors to transfer the images of passion, tenderness and love, for instance here http://smartshow-software.com/love-story-slideshow-templates.php red is used as the main color. Photography portfolio ideas for couples take advantage of animation effects and various transition styles that you can use for your promo. Such decorative flourishes will captivate the couples and convince them to offer you the job.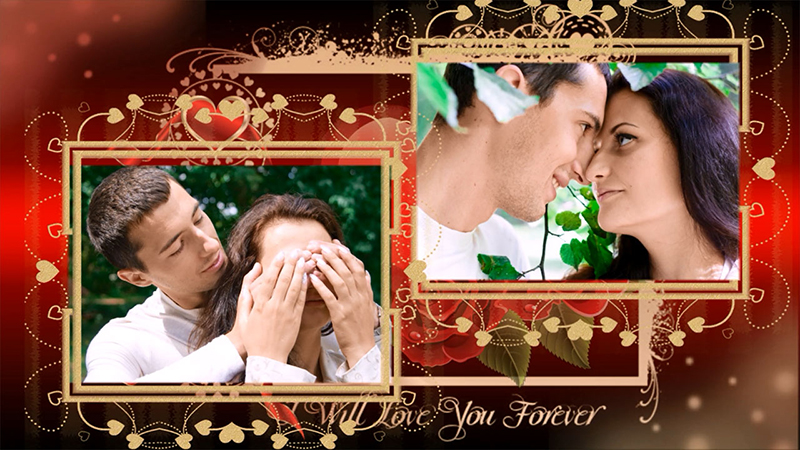 Family Photo Slideshow
Shooting families is not an easy task – kids are always moving and grimacing, causing the blur of the shots; parents sometimes keep too reserved or shy to create a good-humored air of the photo shoot. Nevertheless, some great shots always come and to present them in a proper way you need to consider all the family events you can capture. Birthdays, Christmas, children shoots, travelling – share the whole range of the topics you work with. With a family slideshow collection like this one http://smartshow-software.com/slideshow-templates-family-collection.php you can even cover family histories using vintage slide styles and carefully chosen animation effects.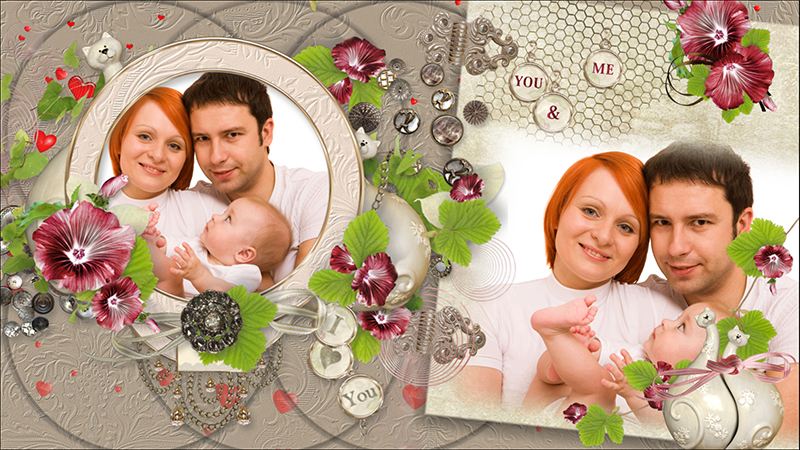 I hope these photography portfolio ideas will help you showcase your best photos in the most convincing way. Remember, that a portfolio slideshow longer than three minutes may be a bit too much, however stunning your photos are. So don't forget to narrow your choice to some bearable number. Choose what idea resonates with you and offer your customers an ideal portfolio!